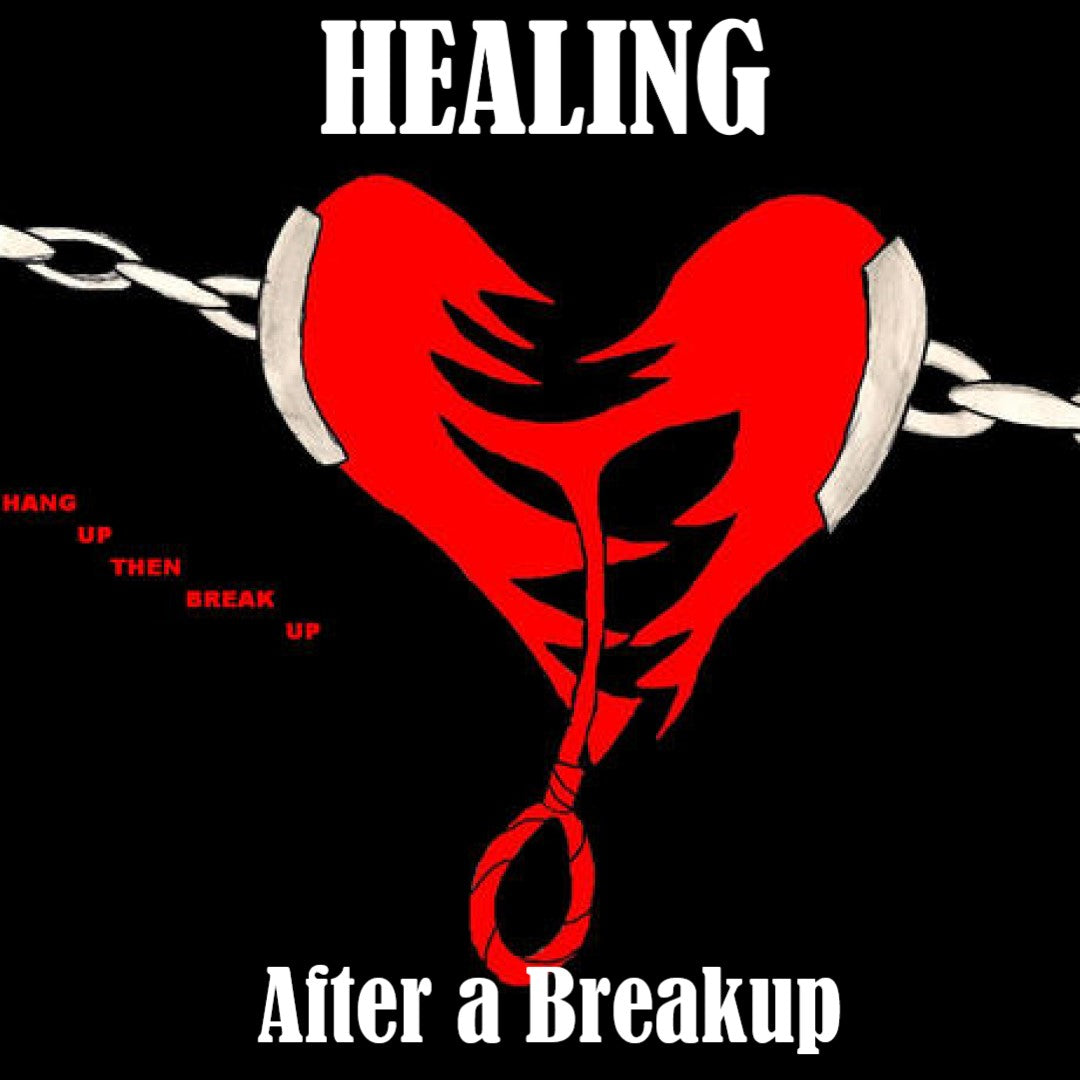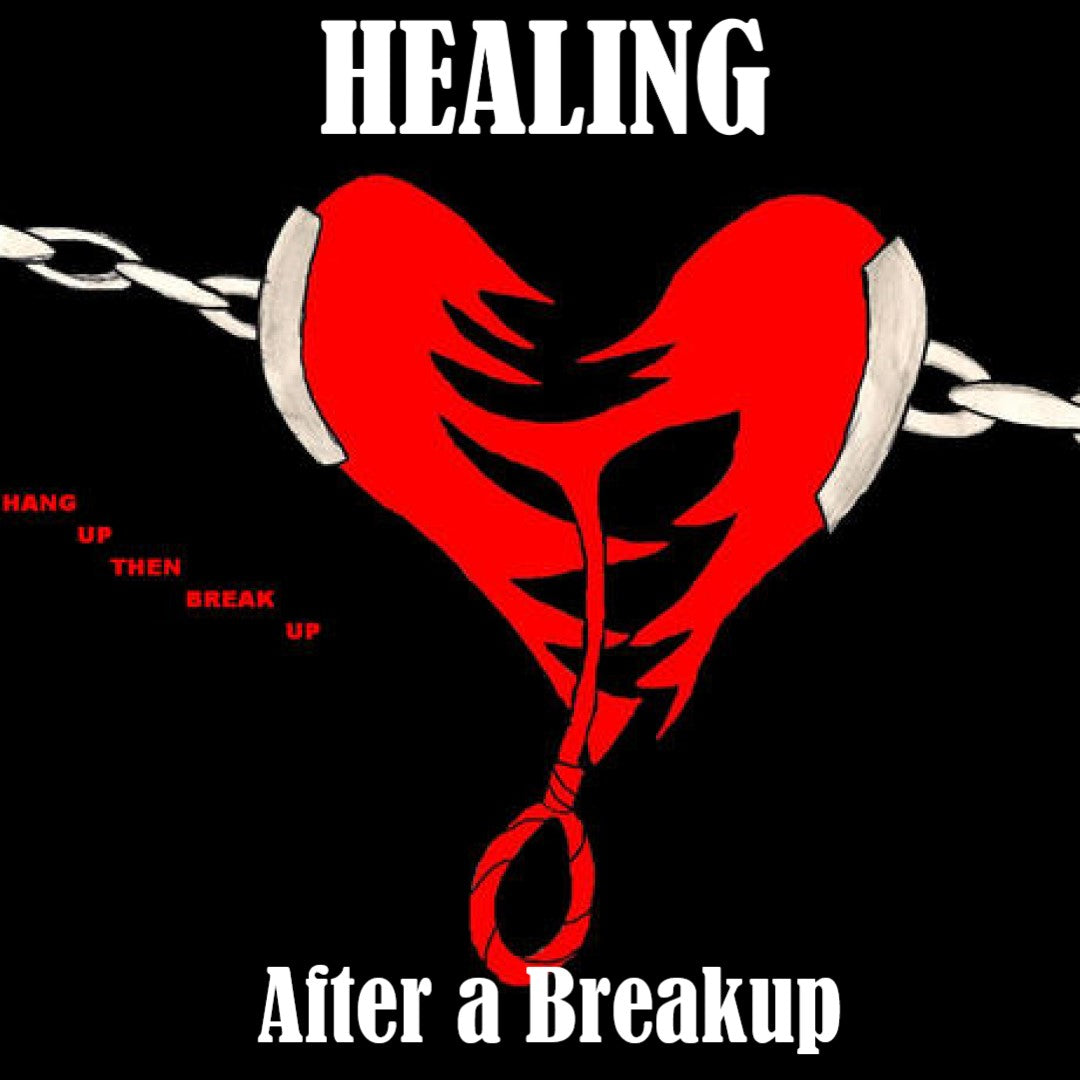 ---
---
Break-up Healing and Recovery – A 5 Step Road Back to your Original Self

This module is designed to help you heal the pain of a breakup, set you free from the emotional ties to your ex and restore you to your normal, pre-break-up self.
Achieve HEALING as opposed to LEARNIGN COPING. This is the difference between waking up every morning and repeating an affirmation like, "I am ok. I am strong. I can go on", and then being triggered to tears when you see his next post on Facebook -- and waking up caring about his posts as much as you care about those "new brand of cereal" Walmart ads.
TRANSCRIPT:
No matter who initiated the breakup, you or him… No matter how toxic or dysfunctional a relationship may have been – how much you've been hurt, how much you realize that he was a loser and you're much better without him, how betrayed you may feel… ending a relationship is ALWAYS a loss, regardless. Even if all you miss is "what-could-have-been". You miss the dreams that will never come true now. You're saying good-bye to your hopes upon which this relationship started – and it hurts to know that these hopes will never become a reality. Your mind is telling you that the breakup was the right thing to do – but it still hurts.
The common advice (which comes both from well-meaning friends AND many professionals, unfortunately) boils down to, "Just don't worry about it", "Forget him", "You'll get over this pretty soon", "It's not that big of a deal, move on" and similar suggestions. Basically, what they are telling you is to stop feeling what you feel. Your feelings are not important. Not only is it physically impossible to stop feeling at will, but even trying to do so is very harmful: it causes us to bottle up the pain, do into denial… clam up and become a different person, who wears a psychological mask to cover up the wound inside. But more on this in the module.
There are better ways to deal with the pain of breakup, which actually help you HEAL, not cope – and restore you to the happy, confident, beautiful self you were before this relationship started.
The main takeaways from this video:
1. Breakup pain is real. One of the worst kinds of pain that we can experience
2. Simply "letting time heal" is not a solution -- and, in fact, can damage you psychologically, sometimes for life
3. HEALING after a breakup is essential. If you don't heal yourself from this trauma, it is likely to affect your next relationship -- and your entire well-being as a person
This is exactly what this module is for!
*This module deals strictly with your emotional healing after a break-up. AFTER.  If you're TYING TO LEAVE a relationship, consider this module
Coaching duration: 5 weeks This is an asynchronous form of coaching: there will be no appointments to keep (unless you select the PLUS option and choose to attend), and you are always in charge of your session.
Join the module

Take a quick assessment

Based on that, you will be assigned to a chat group.

These live groups start on the 1st and the 3rd Monday of every month

Meet the coach – and start discovering the best version of yourself!
We will go through the 5 steps of healing which are necessary for a complete recovery and self-restoration after a breakup.
*Bioenergetic medicine is considered an alternative, holistic approach

This package includes:
 BASIC OPTION:
5 weeks of unlimited chat with the therapist.
You will be added to a group, where the coach(es) will answer your questions directly, share additional information in the form of articles, videos, advice and so on, and will be there for you in other ways -- with the goal of helping recover from the pain and the devastation of a relationship breakup
Exercises
Journal (and its guided use)
Examples of real-life situations from other case studies
A mind map of the dynamics and a step-by-step roadmap
PLUS OPTION:
All of the above
2 live virtual Round Table Discussions (aka zoom/teams meeting): no one is ever muted, and speaking up is not only allowed, but encouraged. We always keep the number of participants low in order to make this discussion possible. 1 hr. duration. The recording will be shared regardless of whether you attend or not, and questions that you want answered can be submitted in advance.
50% discount coupon for 30 min one-on-one virtual meeting with the coach
In this module we will cover the 5 EMOTIONAL STEPS our hearts and minds need to go through in order to recover from the pain of a breakup – and regain confidence, joy of life, freedom and the original charm.



The coaching process will look like this:
 After you complete the checkout, you will be given a link to the module.(It will also be emailed to you). Click it, and on the intro page there will be two tasks for you:
Download the app which we will be using for our communication
Take the initial intake assessment, which will help me to get to know you and your situation a little better – and it will also help you to organize your thoughts about your situation a little better as well. (Many people start getting solution clues and ideas on what to do just by taking this test). In that intake, 
 ▶️Then, watch the telegram channel for the group assignment. (You will receive a link to join). The structure will be as usual: I will share the information that will be important for you to have and we will discuss each situation and the related questions.
Then, every 1st and 3rd Monday of the month, a new chat group will open, and I will send you the link for yours in the Telegram app. Based on the information that you will give me in your intake, I will assign each person to a group where the participants will have something in common: this will help us create synergy of each of us benefiting from each other's experiences, and will help me give you the information and guidance that is spot on for your situation.
And then we will start our live coaching session. The best way I can describe the format, is have you think of a Facebook group: you will ask questions and me and my assistant will respond, and I will also share the information needed. If you sign up for the Plus option, there will be weekly virtual (Zoom, Teams or similar) discussions (I emphasize DISCUSSIONS, as opposed to webinars where the participants are often muted throughout the entire duration), and the recording will be available whether you attend or not. For the Basic option, our communication will be simply via chat.
Here is what is included:
I will record short videos where I will answer your questions or give you guidance
Many of your questions will be answered directly in the chat
Your input in terms of sharing your experiences with me and other members and participation in the discussion is strongly encouraged
I will also share other reading/watching materials which I feel are pertinent to your situation.
We will do some exercises: journals, situation analysis worksheets and affirmative meditations (self-soothing techniques fall into this category)
I will be giving you some homework, which we will subsequently go over in the group.
🟢Our goal in this module is to get to the bottom of what is going on in your specific situation and offer you a solution to fix what needs to be fixed.
Some of the issues you will often be able to correct during the two-week therapy session. But of course not every issue can be fixed in two weeks – some are more complex. However, you will walk away with a step-by-step roadmap on what needs to be done – and many people are often able to take it from there on their own.
Please keep in mind:
As discussed above, this is, technically, a group form of coaching. If you're not comfortable to potentially sharing your information (such as assessment results, the discussion of your personal situation, etc.) with other people, please consider PRIVATE FORMS of coaching instead:
Chat
Face to Face (Remote)
Although many additional assets are shared free of charge, just like in any therapy situation, sometimes further referrals are necessary. (Just like your medical doctor may send you for a CAT scan which is outside of the appointment scope, in the like manner I may recommend other things that I feel could be useful to your situation outside of the scope described above). These are always optional, however.
---