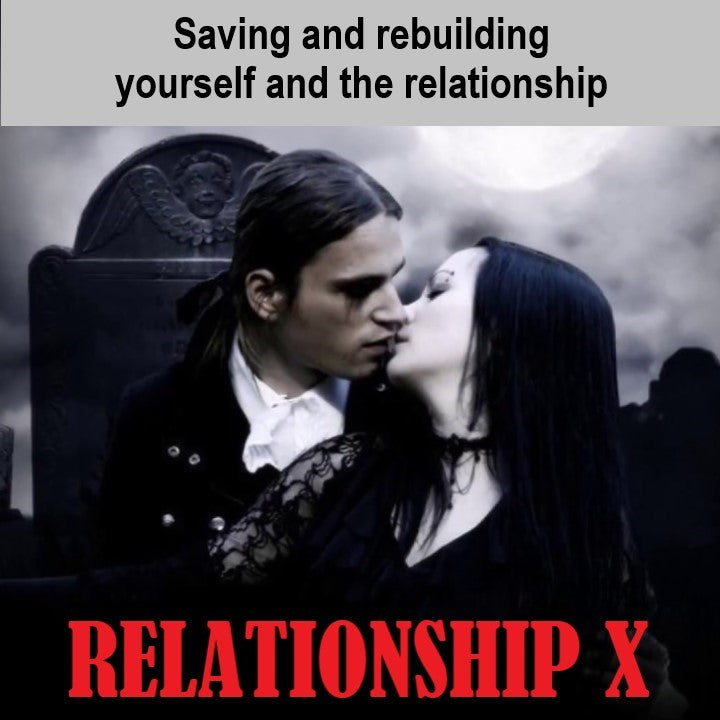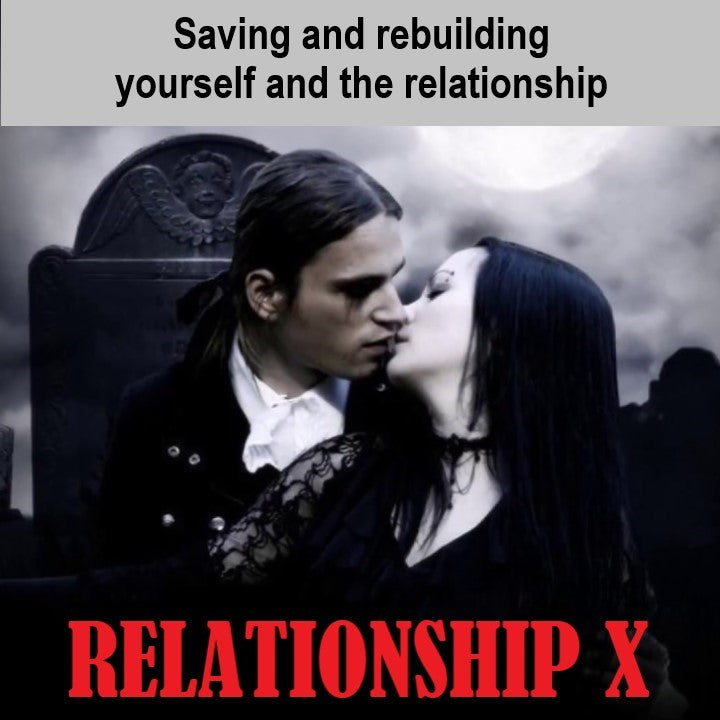 ---
---
Saving the dream: Rescuing and rebuilding a Relationship X into the kind of relationship you wanted it to be when it all started
No, this is not BS.
Yes, it is doable: and in this module you will hear from the actual people who have succeeded in doing just that.
Let me tell you right away, however, for full disclosure: this is going to take longer than 4 weeks. You may want to subscribe.
Here is what we will cover in general:
How do you stop and/or prevent abuse (verbal or even physical)?
How to protect yourself from further damage emotionally, financially and psychologically
What steps will need to be taken in order to change the dynamics of this relationship
Understanding Personality X and staying one step head of them (crucial for success in this situation)
Healing and rebuilding YOU
The tools that you're going to need in order to be successful in this endeavor
This module will give you a clear vision of what is going on, how to change things around and a step-by-step plan to do so. We will also start making these steps right away, and I will answer your questions as they arise in the process.
Coaching duration: 4 weeks (1 month).  This is an asynchronous form of coaching: there will be no appointments to keep (unless you select the PLUS option and choose to attend), and you are always in charge of your session.
*Bioenergetic medicine is considered an alternative, holistic approach
This package includes:
 BASIC OPTION:
4 weeks of unlimited chat with the therapist.
You will be added to a group, where the coach(es) will answer your questions directly, share additional information in the form of articles, videos advice and so on, and will be there for you in other ways. Basically, this is a chat with the live coach, plus other bells and whistles (additional reading/watching material) -- with the goal of helping you save your relationship
Additional workbooks (Love's Safety Net by Kim Cooper– Parts 1 and 2) at no charge
Video materials and exercises
A detailed work through of each of the challenging aspects of your situation
A mindmap of the dynamics and their proper solutions
PLUS OPTION:
All of the above
2 live virtual Round Table Discussions (aka zoom/teams meeting): no one is ever muted, and speaking up is not only allowed, but encouraged. We always keep the number of participants low in order to make this discussion possible. 1 hr. duration. The recording will be shared regardless of whether you attend or not, and questions that you want answered can be submitted in advance.
50% discount coupon for 30 min one-on-one virtual meeting with the coach
In this module we will cover the dynamics of your relationship (what is going on), discuss 4 pillars of success in a Relationship X situation and use this 4-pillar system to stop the exploiting of your good nature, get things on an even keel, resolve confusion and turn the tables in your favor.
We will also cover the steps that you will need to take in order to help your partner "shed the vampire skin" and become the person you first fell in love with again

.
The questions and challenges of a Relationship X situation are many – and they need to be addressed. This is something we are going to do in this module. We are going to pursue several goals:
To protect you and your situation form further damage
To empower you to be able to control the situation in the right way and become a Leader with a good heart: someone who takes control, but not for their personal benefit, but the common good of everyone
To give you the right tools and knowledge and put you in charge of the situation, so that you can help your partner overcome his issues and shed his Personality X
To help you properly understand what is going on and be one step ahead of what may be thrown your way in Personality X dynamics
To help you free yourself and your decision making – and end chaos and confusion
To help you understand what you need to do in order to turn things around and start seeing positive progress
The coaching process will look like this:
 All coaching packages are run by myself and one of my assistants (PA), who is also a Certified Life Coach. So, you will often get two specialists for the price of one 😊
▶️This module is meant to be a second step in the process of dealing with Relationship X situation. The first step is to determine if you're in one, learn the basic dynamics of this type of relationships and create the overall plan of action (as in, the "Now what" of the realization that you're dating a vampire). So, I strongly recommend starting with this module first. (However, taking my advice is optional this time: if you feel you have watched enough of my videos and know exactly what is going on, please feel free to proceed)
▶️Watch the telegram channel for the group assignment. (You will receive a link to join). The structure will be as usual: I will share the information that will be important for you to have and we will discuss each situation and the related questions.
▶️In this module we will also be going through the workbook and each of the 4 pillars, so there will be some homework in the form of a journal and feedback sharing.
▶️I will share a few additional tools (association meditations and self-soothing techniques)
Please keep in mind:
As discussed above, this is, technically, a group form of coaching. If you're not comfortable to potentially sharing your information (such as assessment results, the discussion of your personal situation, etc.) with other people, please consider PRIVATE FORMS of coaching instead:
Chat
Face to Face (Remote)
Although many additional assets are shared free of charge, just like in any therapy situation, sometimes further referrals are necessary. (Just like your medical doctor may send you for a CAT scan which is outside of the appointment scope, in the like manner I may recommend other things that I feel could be useful to your situation outside of the scope described above). These are always optional, however.
---