About Us - Acmeology
Acmeology
Simply put, it is the science of success.
With roots that trace as far back as 1929, this relatively unknown science has combined public, natural and humanitarian disciplines, trying to unravel the reasons behind success and self-realization and mature personalities.

In simple terms, Acmeology tries to explain the factors that contribute to the achievements that select people accomplish and analyzes why and how this success was achieved. It can cover diverse subjects, such as identifying patterns in how to incentivize creative potential, how a mature personality develops and self-organizes, and the continuous challenges of self-improvement – as well as responses to new and/or challenging circumstances.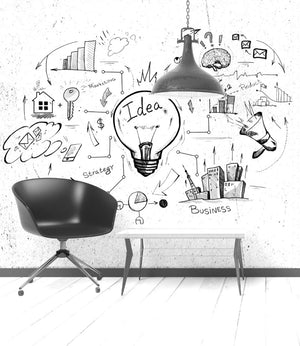 "Is acmeology for me?"
Acmeology is for anyone who wants to see their dreams come true. Anyone.
• Have you ever felt confused as to why some people seem to effortlessly succeed in their careers while you're struggling to find your path?
• Do you wonder what can help you to lead a more fulfilling, creative life?
• Do you feel stuck—for whatever reason, including harsh circumstances and unhealthy relationships—and feel like you're not maximizing your full potential?
• Are you someone who is constantly using their skills in practice, and is thus seeing to update your knowledge?
If you answer "yes" to any of these,
acmeology welcomes you.
MY JOURNEY
HERE IS MY BRIEF LIFE STORY.
OUR PHILOSOPHY – OR, WHAT'S IN IT FOR ME
A lot more than meets the eye at the first glance. This could be the next required step in the journey of the human civilization. But even this sounds a bit far-fetched and unexpected to you now, think about it as simply a way to be more successful than most.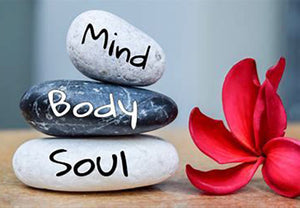 WHAT DO HERBS AND YOGA HAVE TO DO WITH THIS?
As the image suggests (and as it is becoming understood and accepted now in the West as well) our minds, emotions and physiological bodies are all connected. In fact, one of the aspects discussed in Acmeological studies is that the turn of human civilization that it took in the last 100 years towards separating these areas of our lives into separate and un-connected disciplines can use some course correction.
ITS ALL CONNECTED
What can recipes and productivity have in common?
Well, think about it: if you eat junk, you're going to end up with a severe case of mind fog (or, at the very least, will have to interrupt the workflow to run to the nearest store for a pack of Tums) -- and your productivity will tank. And it is also a confirmed fact that continually denying yourself the pleasure meant to be derived from food leads to irritability and lack of motivation… And poor thinking and irritability lead to poor choices and wrong types of relationships with customers and co-workers… which leads to missed opportunities and workplace conflicts, that mean lack of productivity. Also, feelings of falling behind, anxiety and dissatisfaction often lead people to reach for junk food. Here we go again: people, food, money. These energies are inseparably connected and need to be considered together: this is the basis of a Holistic approach. Why isn't anyone else talking about this?
INTERESTING FACT: YOUR WEIGHT AND APPEARNCE ARE THE 2 MAIN WAYS YOUR BODY COMMUNICATES WITH YOU
If you're not feeling good, your appearance will reflect it. If you are upset, your appearance will reflect it. Many medications and health conditions cause either uncontrollable weight loss or uncontrollable weight gain. And a less talked about fact is that your weight is a direct symptom that your body uses to communicate the information about other imbalances on the inside.
The opposite is also true: If you're dissatisfied with how you look, you're likely to be a less confident, and therefore less productive. Here is this connection again.
TRIUMPH OVER BLEAKNESS
GRAY stands for "Grim, Gruesome Gremlins Rising Against You.
How can you define success any better than a victory over failures and setbacks? Beating bleakness and being victorious over obstacles, frustrations, false detours, fear, uncertainty, and so on – in ALL areas of your life.
AN INVITATION, FROM ME TO YOU
I want to invite you to the amazing journey of self-discovery and self-realization
by using the principles of Acmeology as well!