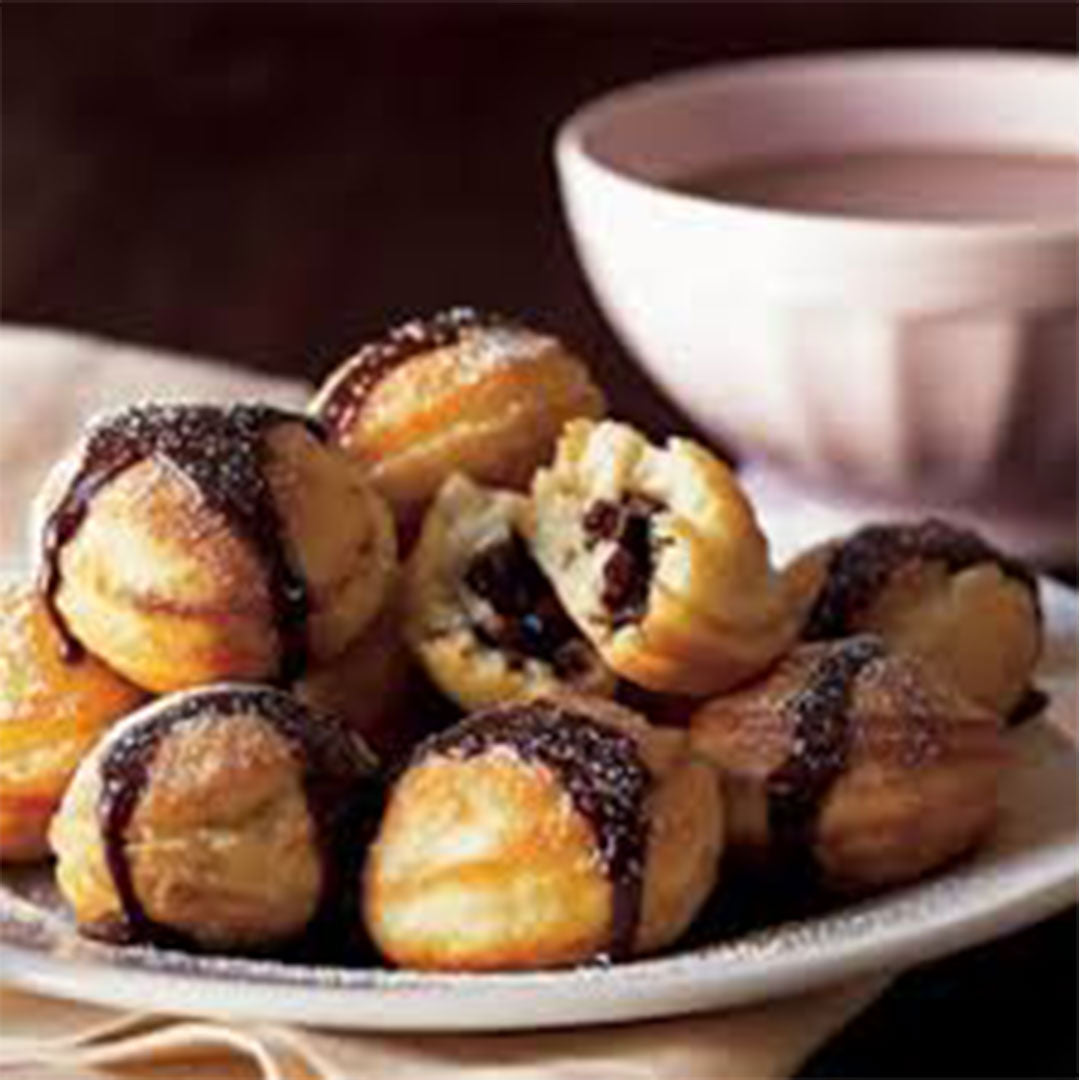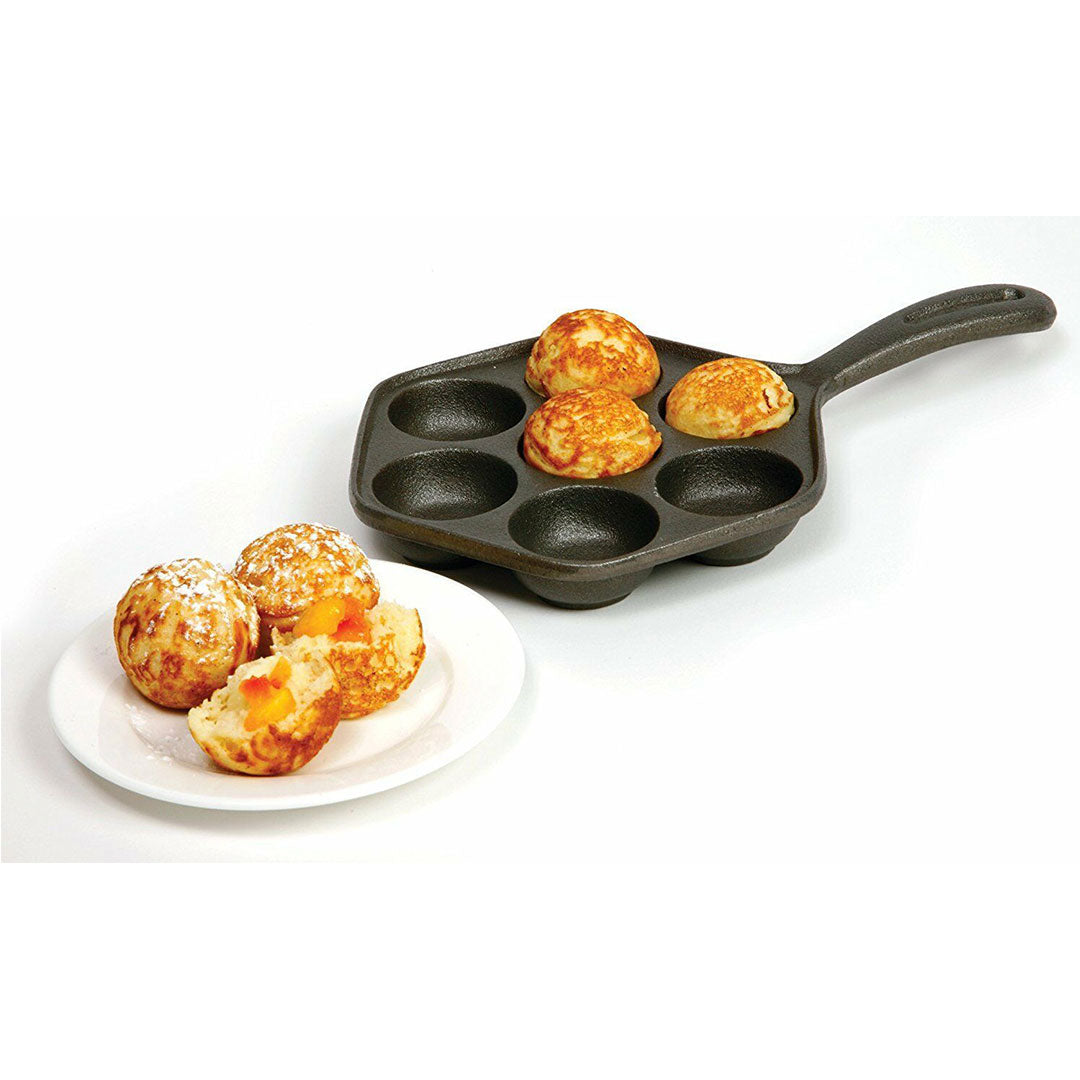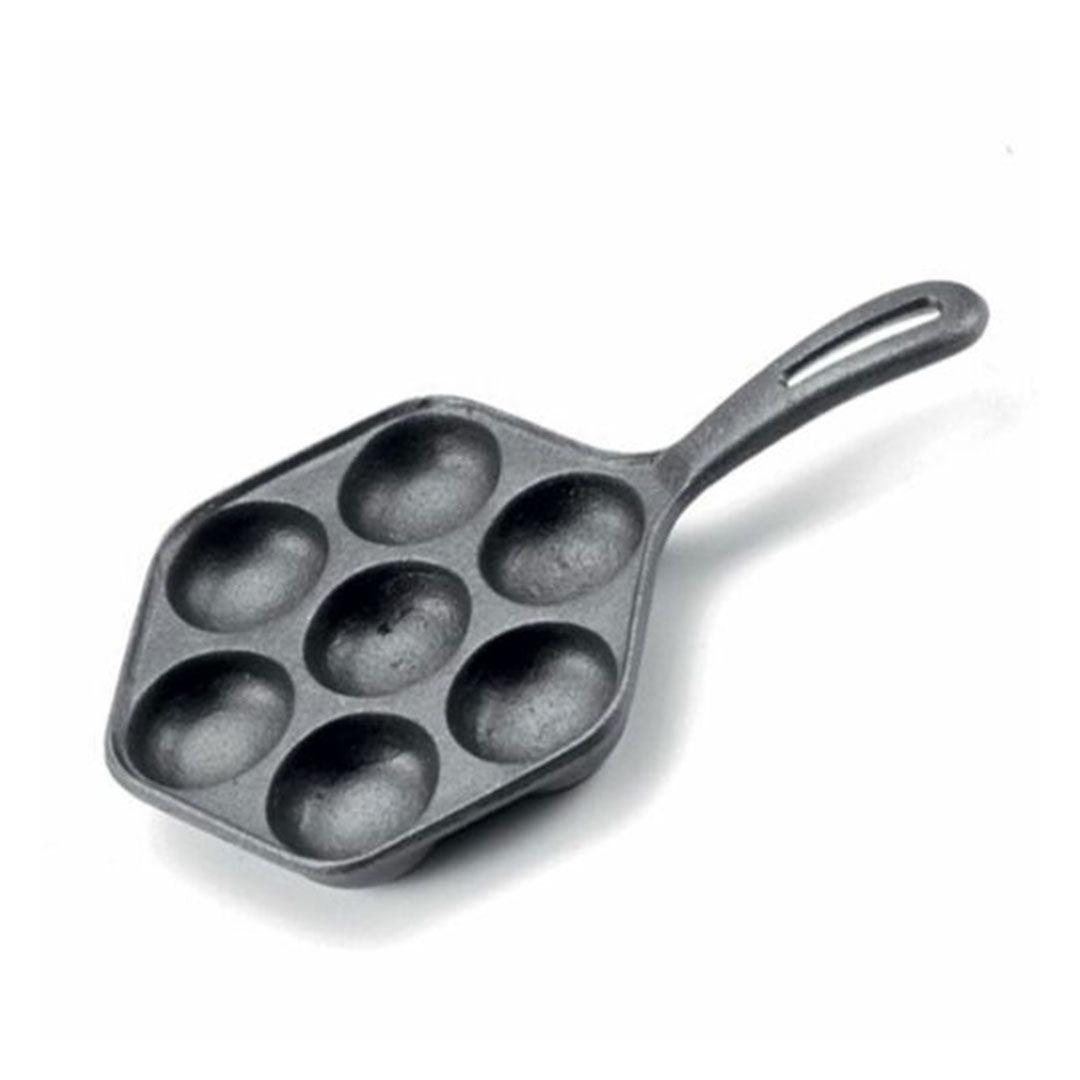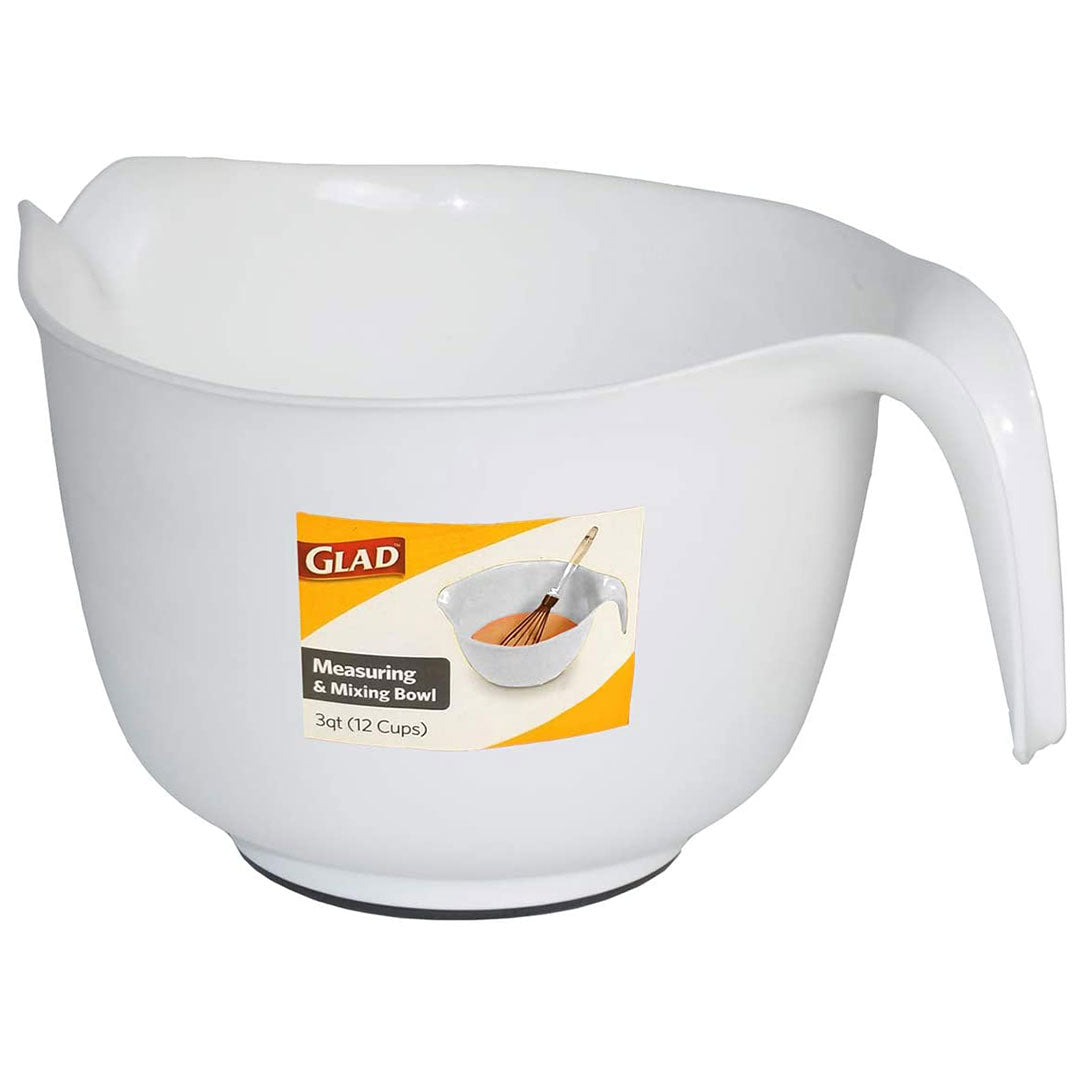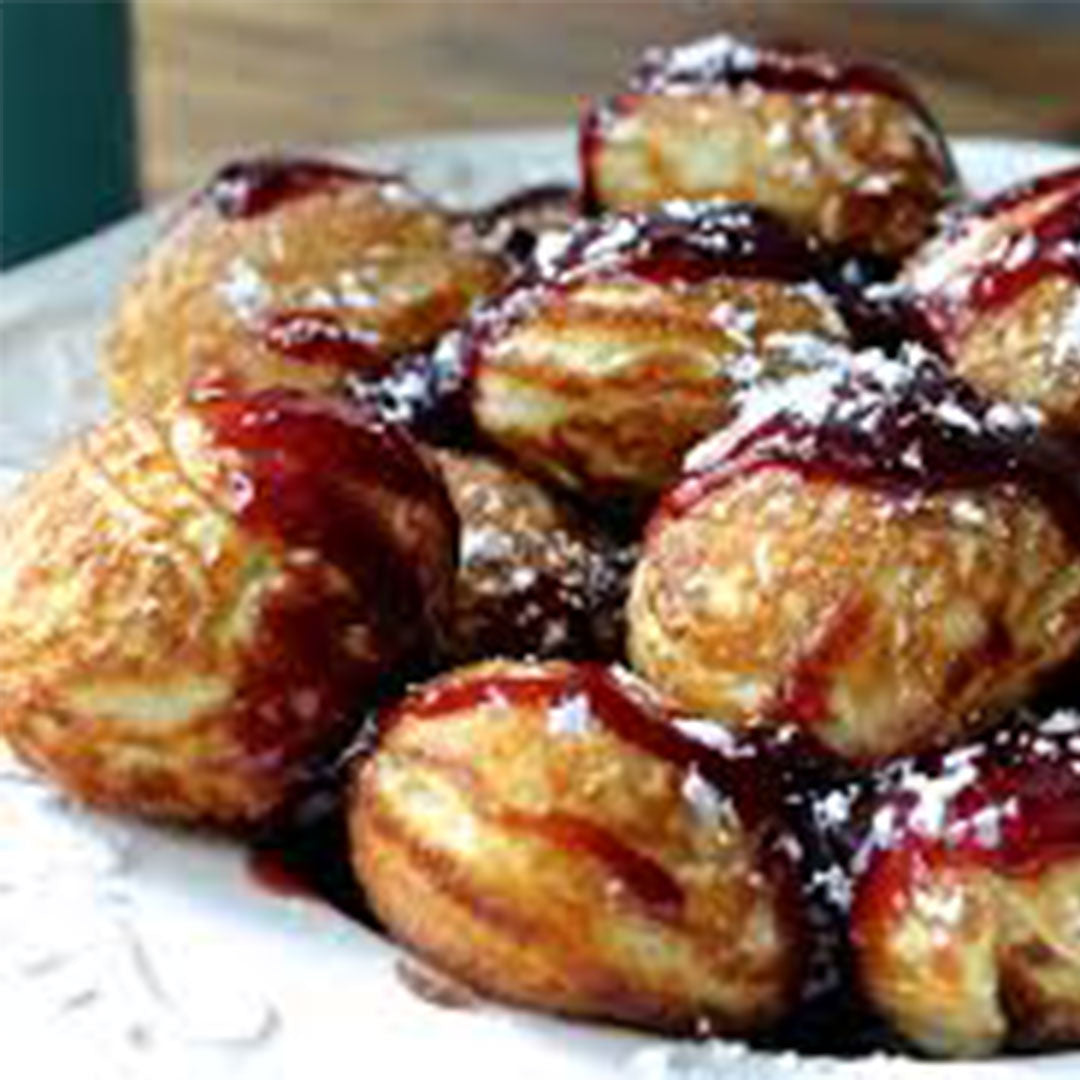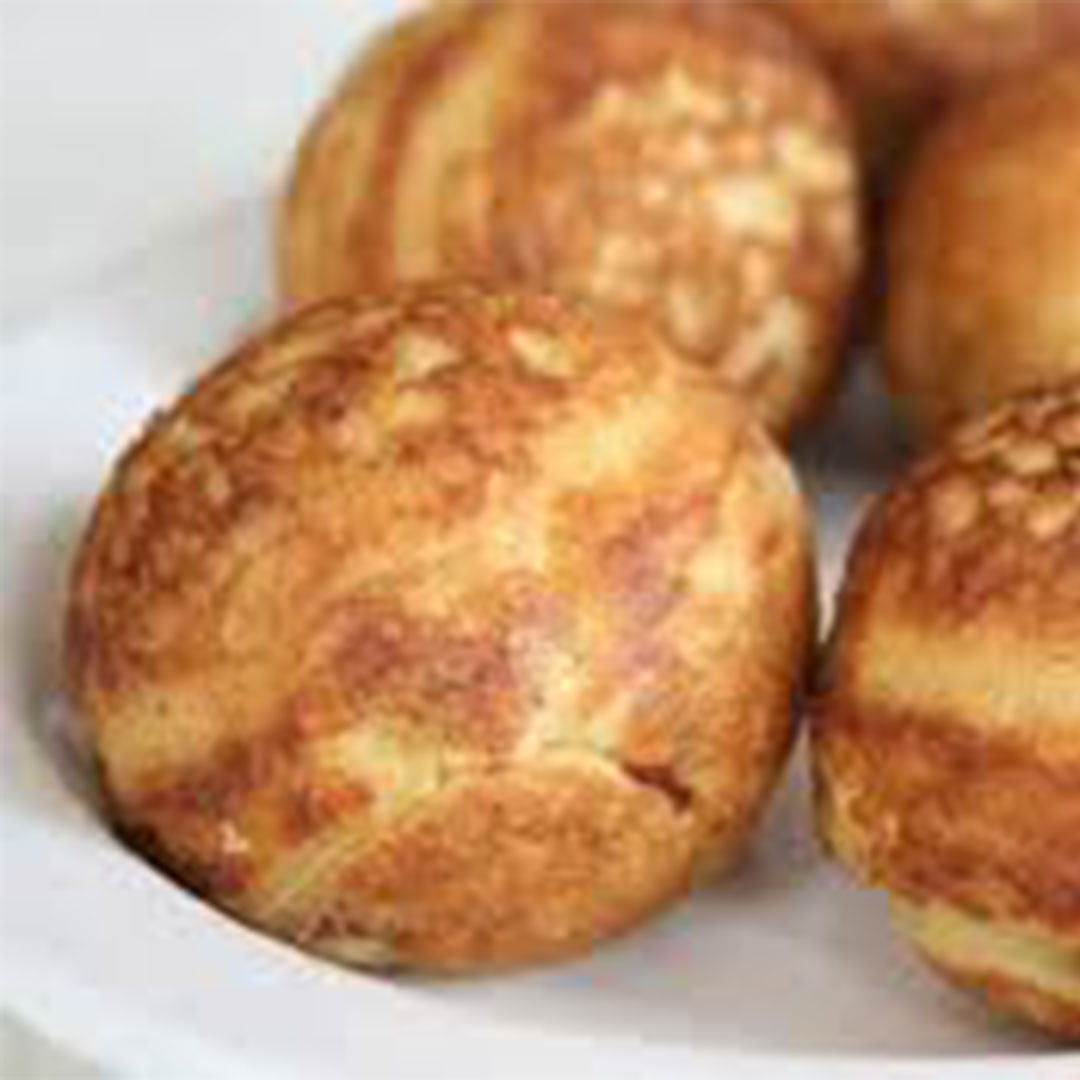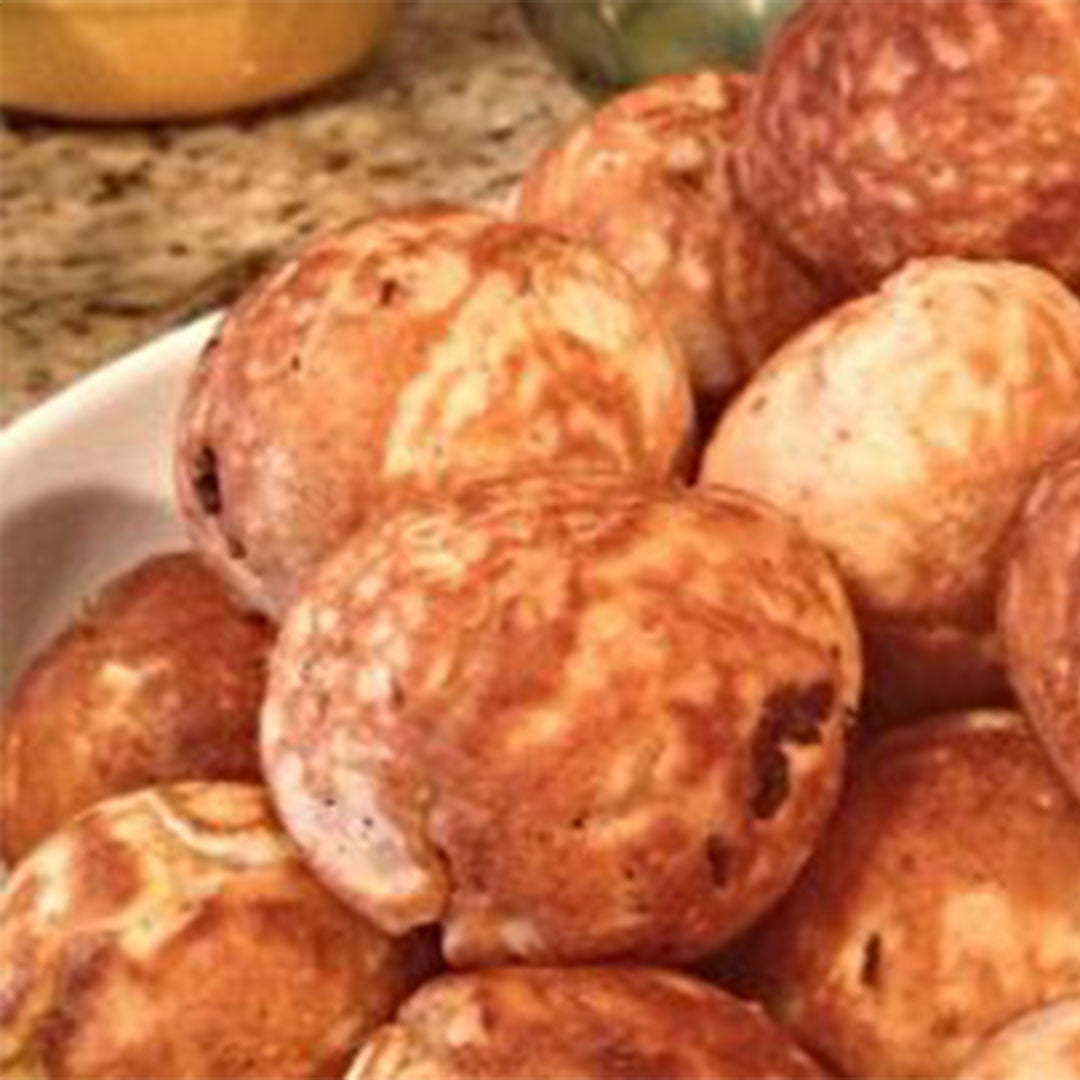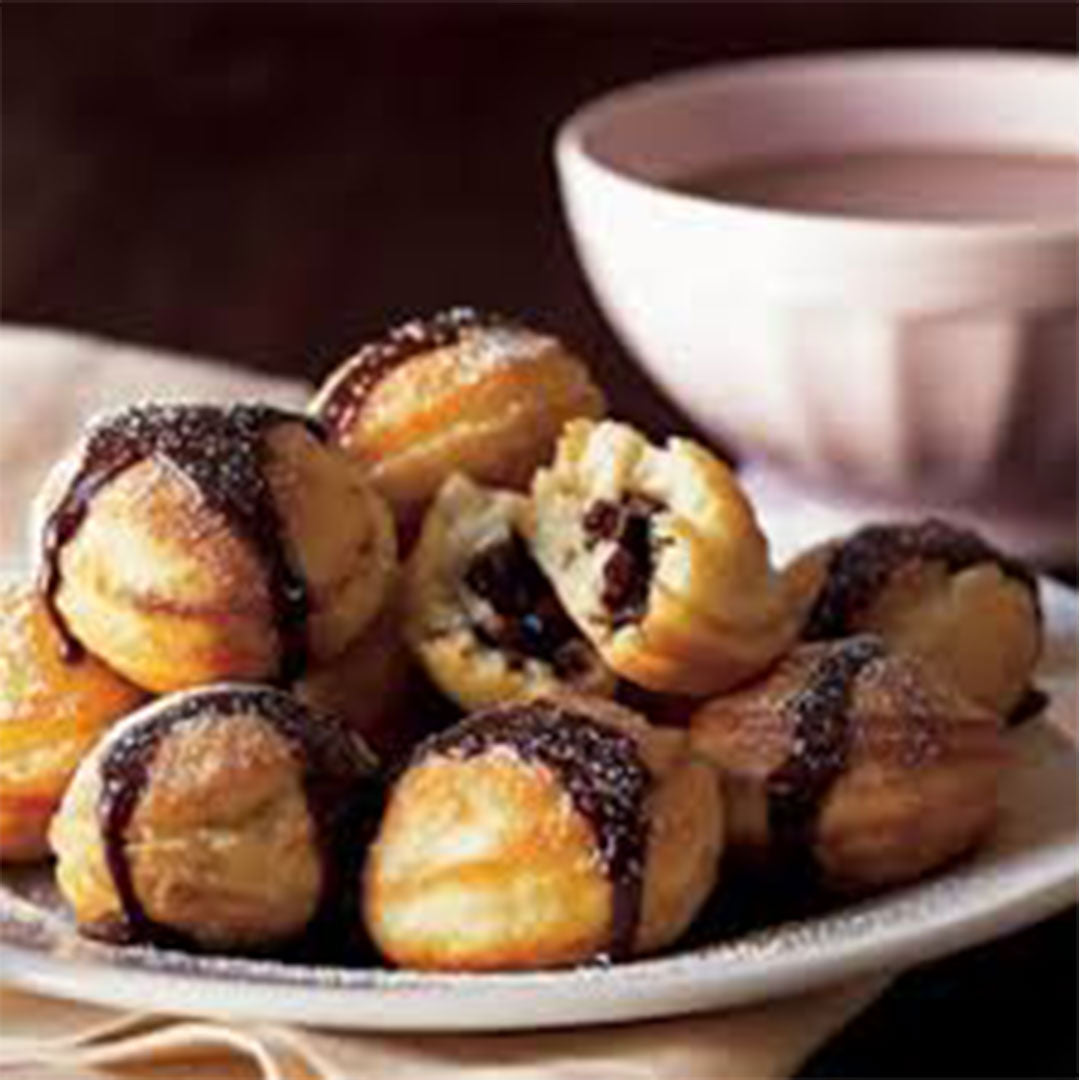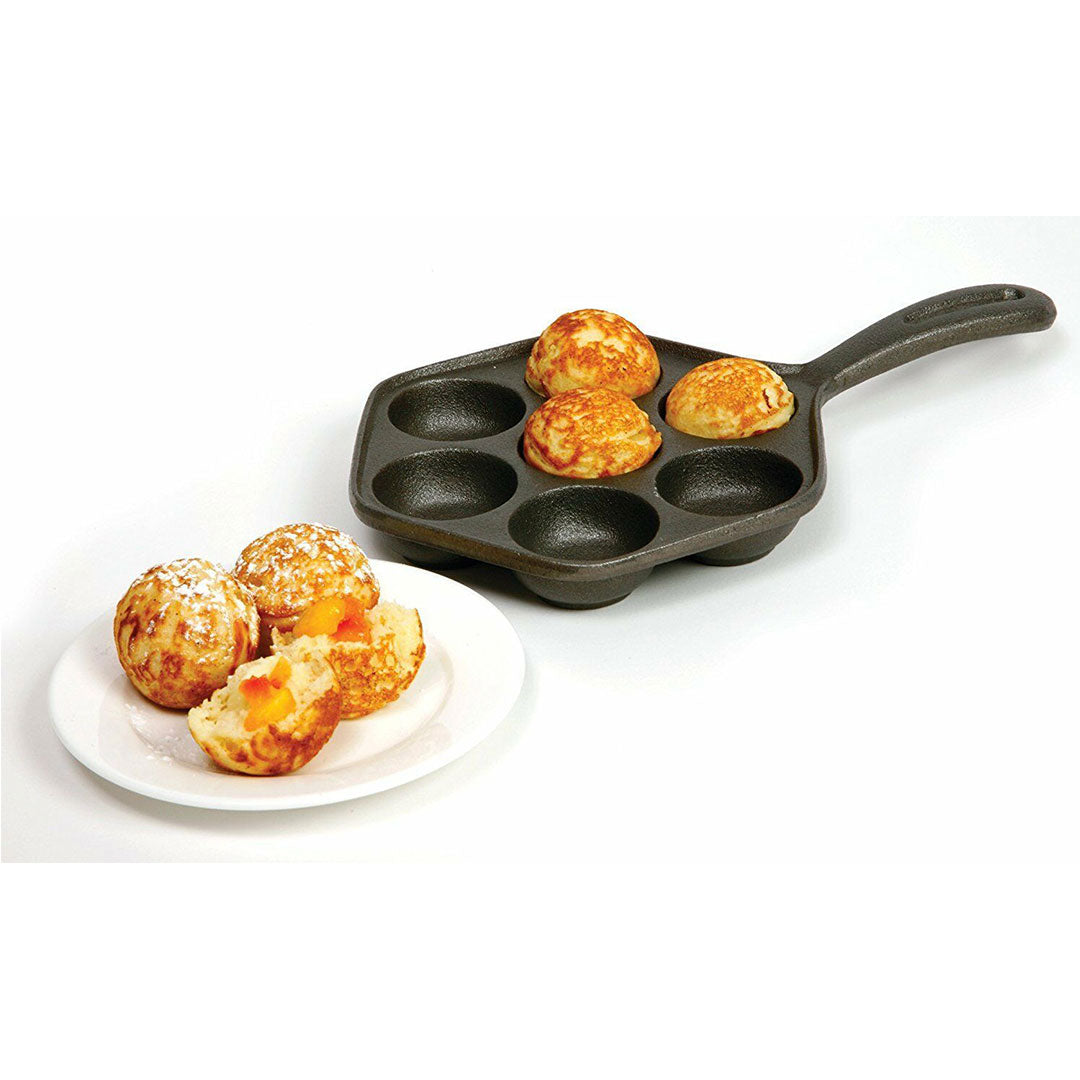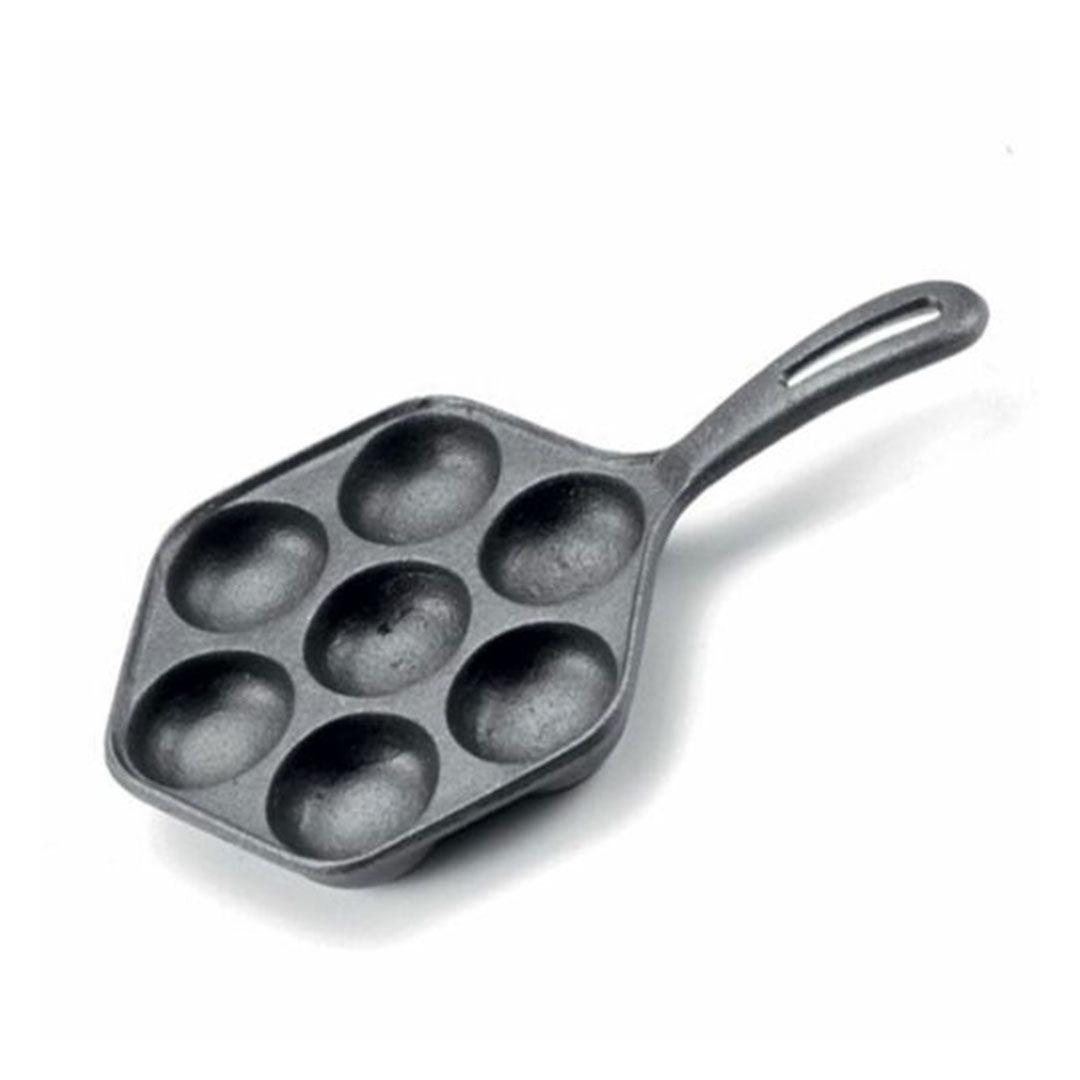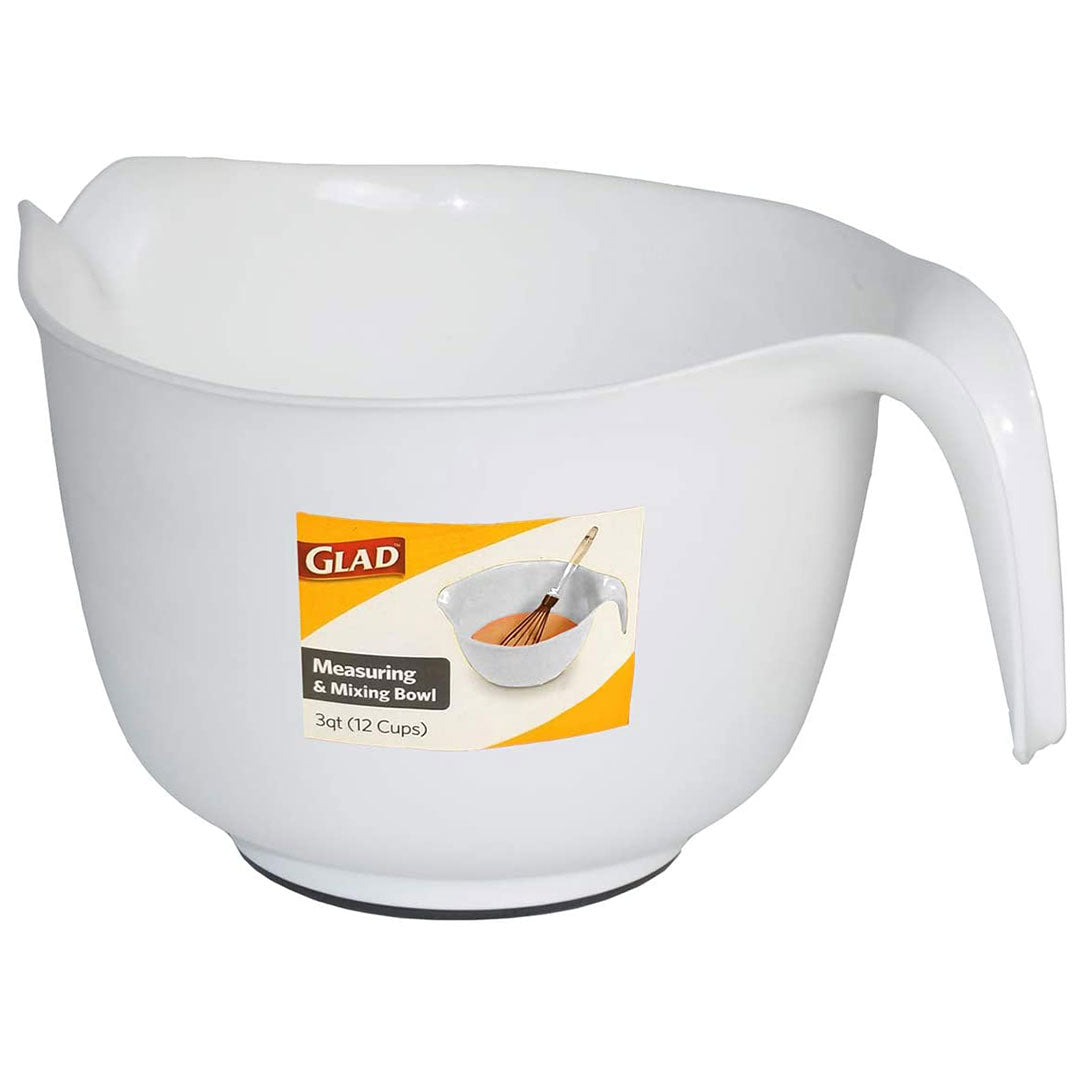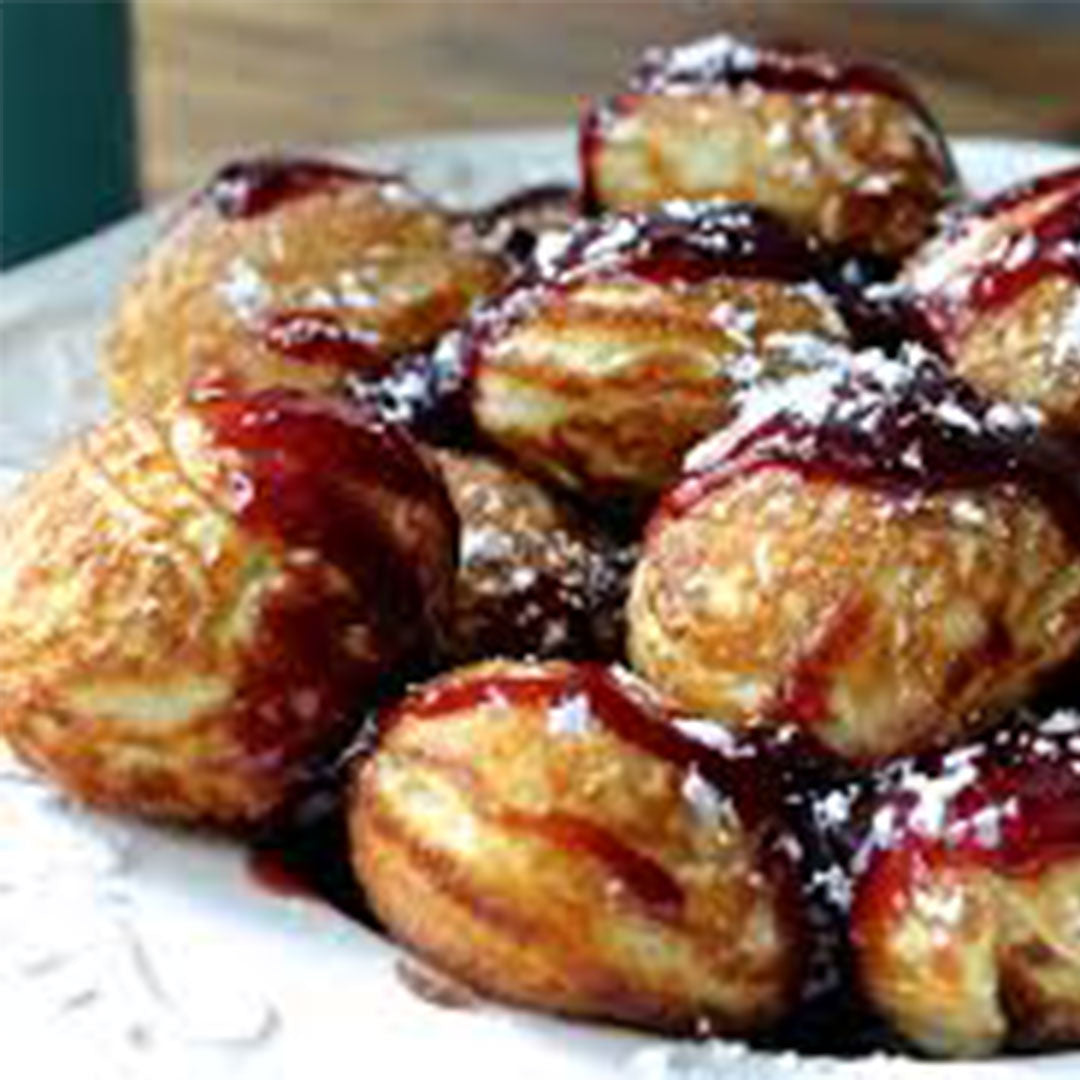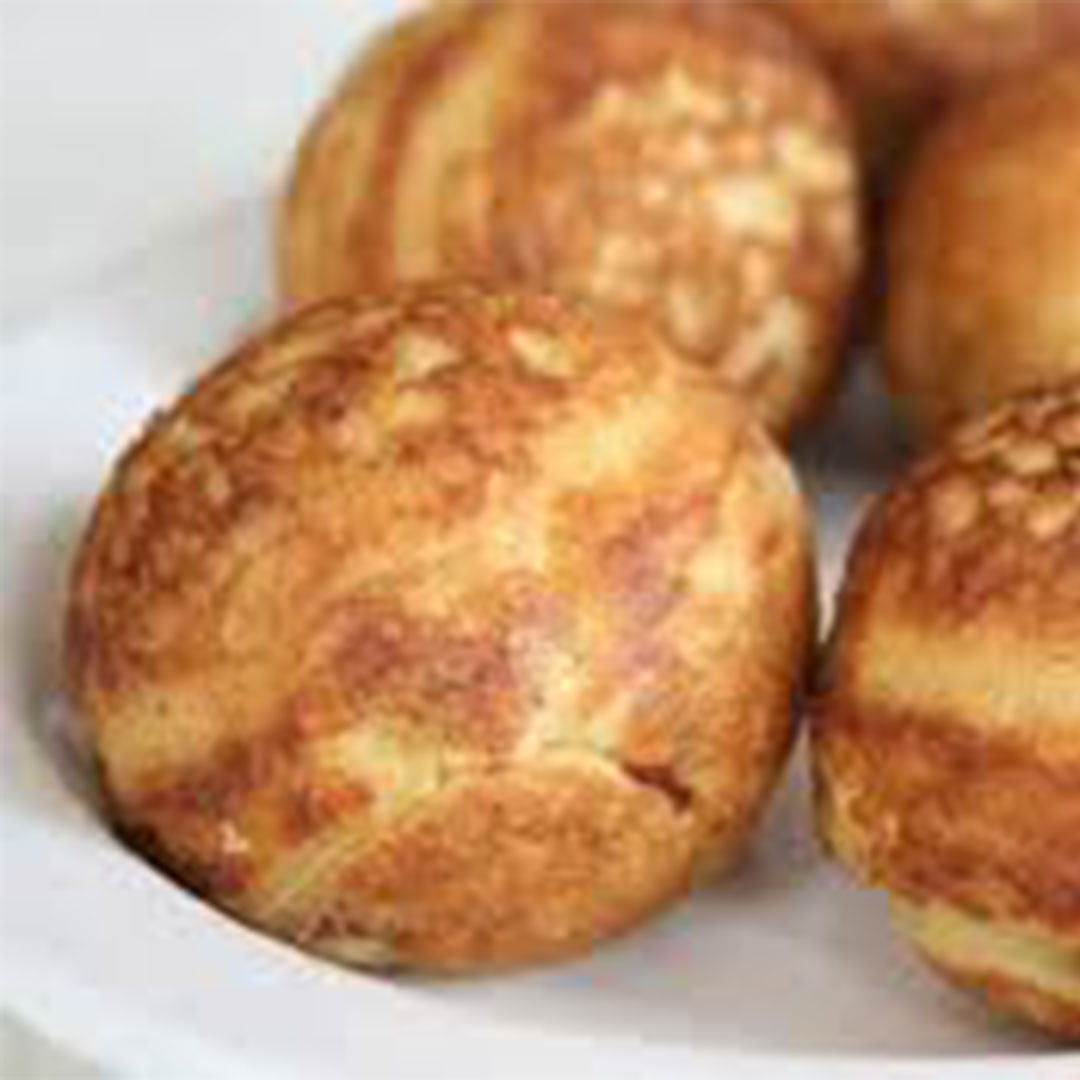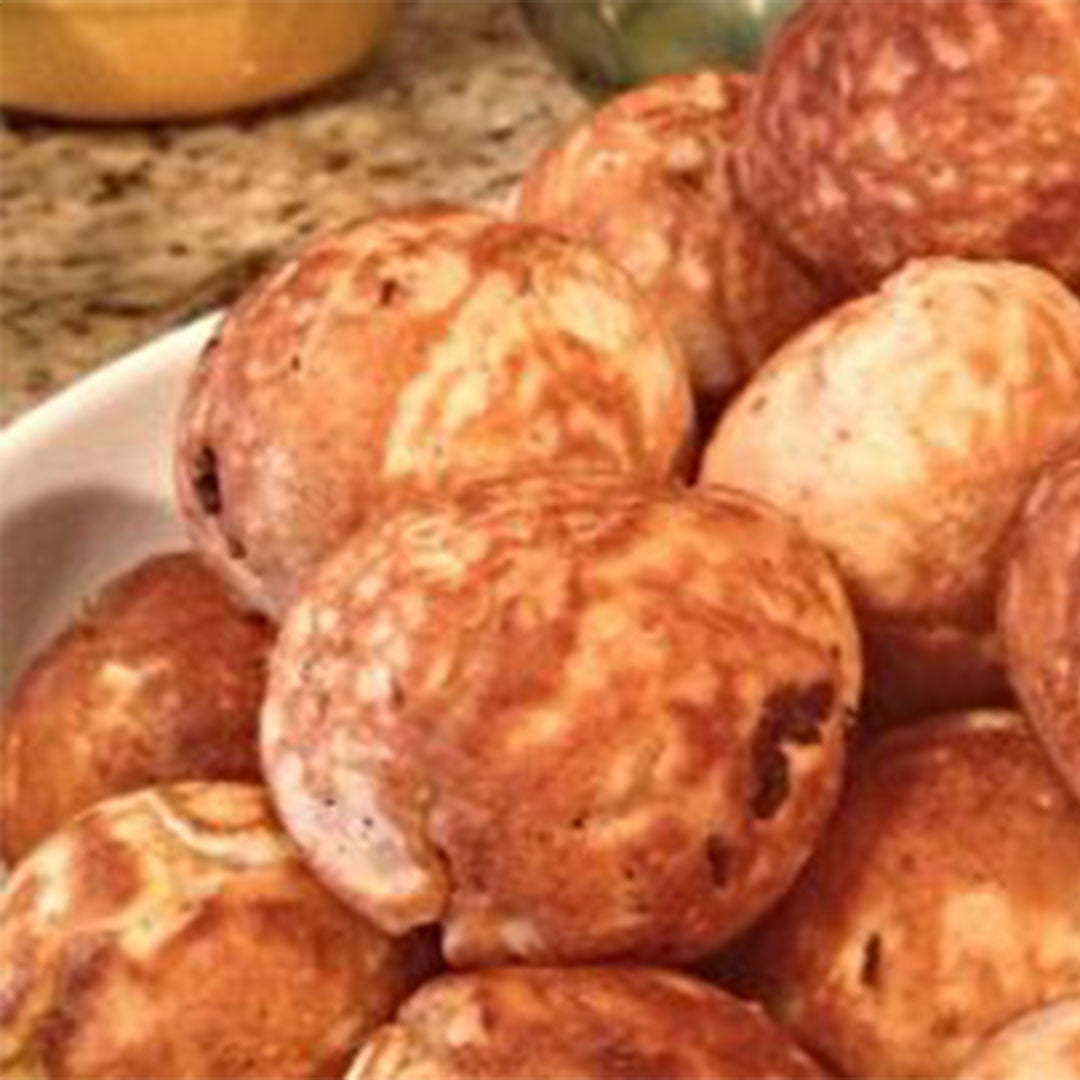 ---
---
These are – hands down! — the ultimate breakfast food. I make 6 (six!) skillets of them at a time, and my family gobbles them up and often askes for another round. It's hard to resist the thin, crispy - ish crust, bathed in butter and cinnamon sugar, with a chewy middle.
But, from my standpoint as a health - conscious natural nutrition freak and coach – and a busy woman with a full time job and a side business, the benefits d o not end there :
Quick to fix: 5 min prep, about 15 - 20 min in the oven
Common ingredients you most likely always have on hand
Error proof, even if you really don't know how to cook
Nutritionally balanced as a breakfast food - Taste like a cinnamon doughnut
Consider this:
1. A traditional Aebleskiver recipe will tell you to separate the eggs, beat the whites into stiff peaks, gently (!) fold them into the batter, yada, yada, yada... then carefully (and trust me -- carefully here means just the right amount of pressure to uproot the sucker from the pan without breaking the crust, right at the moment when they are done enough to do that, but not too done to start burning) – anyway, carefully dislodge them from the rounded hole they are in and flip them over... All 6 - 12 - 18 of them. In other words, plan to spend the morning in the kitchen. There Pop - overs, on the other hand, take about 5 min preparation time – and then they cook themselves. Round themselves into those cute little balls they are, and then po p out of he skillet without any additional effort required. I am not kidding.

2. No cooking skills required: you really cannot screw these up. Plus, no exotic ingredients. (Yes, I recommend organic, but you could make them with what you have in your pantry right now, without an extra trip to the store). Only 3 ingredients, plus your topping

3 . No sugar in the main recipe. Yes, I add sugar on top – at the kids request, but personally I have enjoyed them without it as well. In either case, the amount of suga r required here is about ½ cup max – as opposed to 2 cups a double for 6 pans would normally call for. And you still end up with the cinnamon doughnut taste. If I didn't tell you the above, you would have never guessed. I'm willing to bet on it.

4 . Instead of sugar on top, you can use honey, any kind of jam, maple syrup, lemon curd, chocolate, Nutella, caramelized sweetened condensed milk (see my other recipe – the best caramel sauce you'll ever taste or your money back!). You can be as creative as you want and come up with your special way your family can call their own.

5 . You can make them stuffed... and this will add only about 1 - 2 extra minutes to the preparation time. In fact, they kind of stuff themselves, too. I have used cheese and turkey bacon, pea ches, chocolate. You can have a lot of fu experimenting with fillings – and I really don't think you can ruin these with anything.

6. And my favorite point: if you use organic ingredients as I recommend, these are actually good for you. They have the same nutritional value as breakfast pancakes, with a low enough glycemic index (yes, even if you put cinnamon sugar on top) to keep you from sugar spikes.

Ready? Got 5 minutes tonight? Try them – you'll be hooked, just like the rest of us.

---