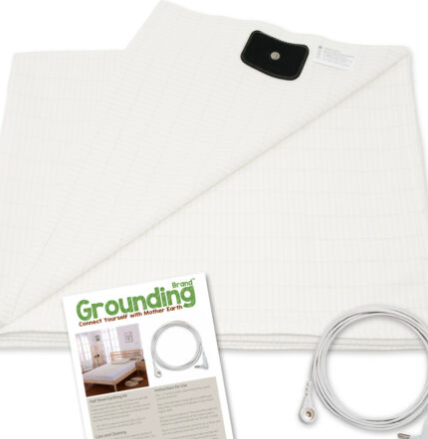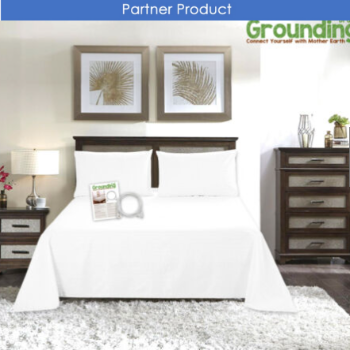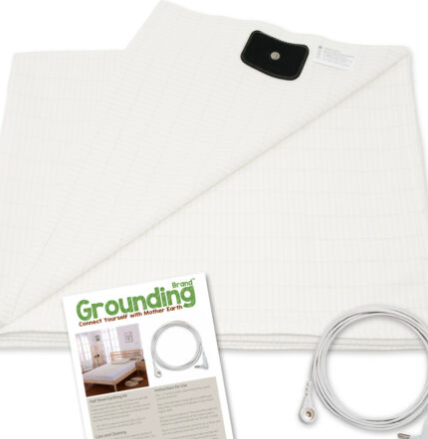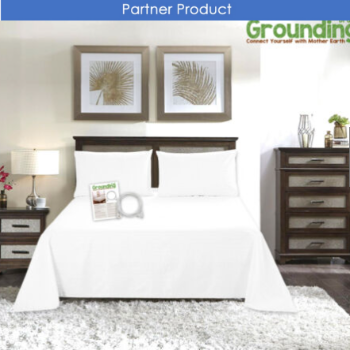 ---
High-Quality Materials: The grounding fitted sheet is made of pure silver fiber and baby-grade cotton. Both silver and cotton are pure natural materials. The two materials are blended according to a certain ratio. They have good conductivity and are very soft and comfortable, and are very skin-friendly. The interlaced silver fibers can maximize the contact area between the skin and the conductive fibers.

Easy to Use: Using a grounding fitted sheet is a very simple and effective way of grounding. you only need to spread grounding sheet on the mattress like a normal fitted sheet and snap the grounding connection cord onto the metal stud on the side of the grounding fitted sheet black conductive leather, and plug the other end of the ground wire into the grounding jack of the wall outlet. At this point, you can make the skin directly contact the grounding fitted sheet to achieve grounding.

Use Safety: The grounding cord equipped with the grounding fitted sheet has a built-in 100kohm resistance, which can effectively protect the safety of the using of grounding fitted sheet. it's necessary. However, the safety resistance of 100 kiloohms is also very easy to cause misunderstandings, mistakenly thinking that the grounding cord is non-conductive. If you need to test, please check the test method in the description.

Grounding Benefits: The use of grounding sheet can effectively maintain health and improve sub-health. Grounding can make you have better sleep, get energy from the earth, reduce stress, recover quickly, protect you from the effects of EMF, keep healthy.

Satisfaction Guarantee: Our grounding fitted sheet provides a 30-day money-back guarantee. If you have any questions about the product, please feel free to contact us. Your satisfaction is our greatest pursuit.
HEALTH BENEFITS - When connected to the Earth's natural electron current, many people experience positive health benefits like deeper, better quality sleep, less stress, more energy, improved circulation, reduced inflammation, faster recovery from trauma, accelerated wound healing, body detoxification, relief of muscle headaches and muscle tension, reduced menstrual symptoms, reduced or eliminated chronic pain, and a natural feeling of wellness, calm and balance in the root chakra. Check out Dr. Mercola's Earthing book to find out all the health benefits he's discovered.
---