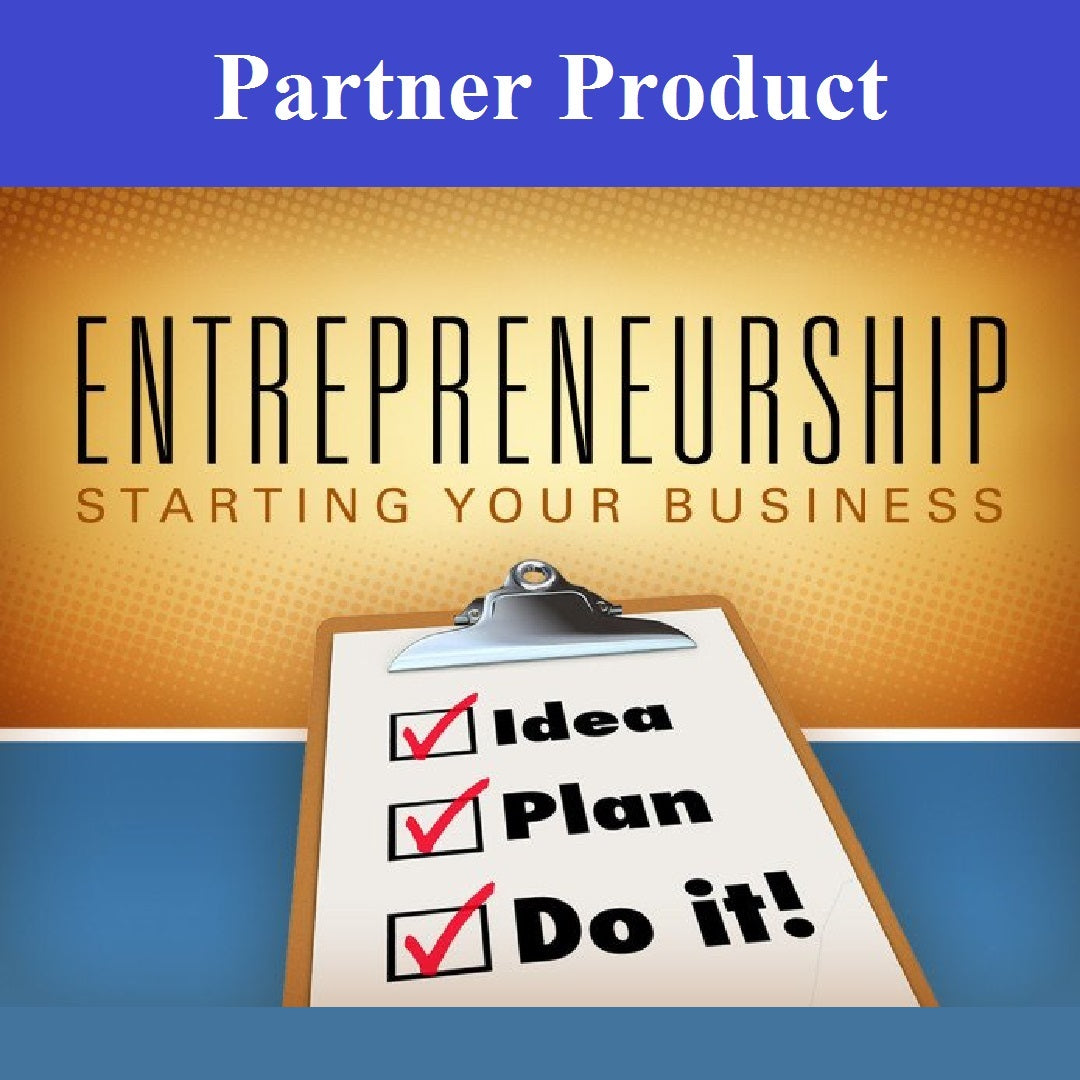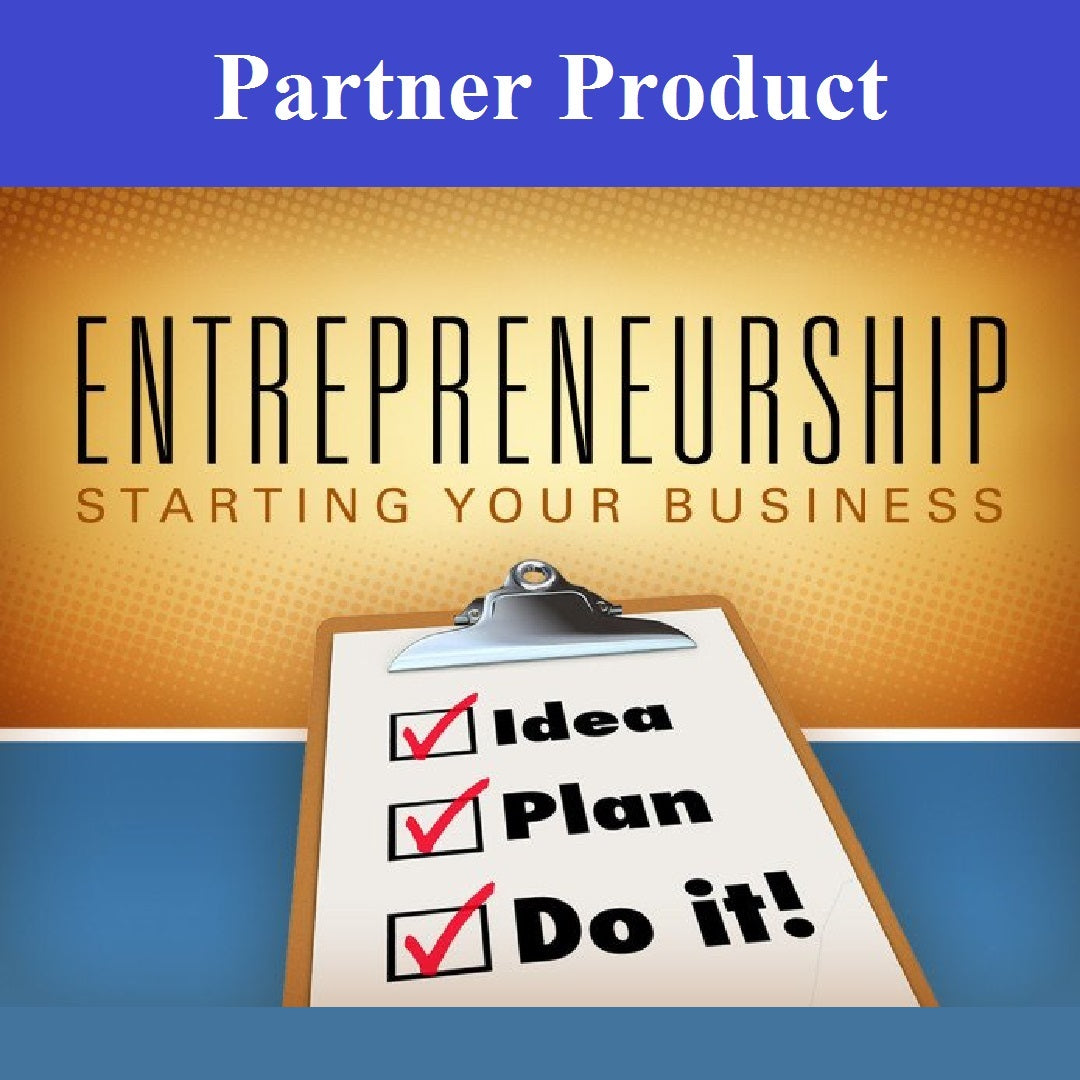 ---
After Completing This Course You Will Be Able To
Get past your fears of leaving your current job and starting new

Move past the "Big Idea" myth and discern between good and bad ideas

Defining your marketability and existing skills or aptitudes to carve out your niche

Use your existing job as your path out of being an employee

Identify the downside of your current work community and avoid negative influence

Reach out to the right partners and make your first big business move

Master the do's and don'ts of building your own entrepreneurial network

Plan your business effectively by focusing on 3 key principles

Uncover your unfair advantage to distinguish yourself and establish a strong brand

Know the basics of marketing including setting your price, getting your first sale, blogging, podcasting, writing and doing paid Ads

Strategically scale your business using expert techniques

Familiarize yourself with the legal, accounting and technical aspects of a business
About This Course
Entrepreneurs are the backbone of our economy, driving innovations and creating new opportunities for advancement and growth. Breaking free from the proverbial golden handcuffs and seizing your opportunity for a fresh start is exciting but the entrepreneurial lifestyle can be daunting and many small businesses and startups that aren't properly prepared end up failing.

Now you can learn how to grab hold of your future by letting go of perfection and diving into the journey to being your own boss. In this course you'll learn how to think differently about the value you place on your existing knowledge and skills so that you can harness your power to create your own financial freedom.

The course will teach you essential entrepreneurial skills such as how to get past the myth that successful business ventures require a huge breakthrough idea and how to remain agile so that you can change, adapt and improve your business as you grow. You'll learn strategic ways to manage your time and be more productive, how to curate impactful, focused content that gets your brand in front of the right people and develop a new framework for acquiring knowledge and apply that perspective to your life and business for a faster, smoother transition into entrepreneurship
What You Will Learn
How to start thinking like an entrepreneur
How to act quickly and push through your fear of failure
How to identify obstacles that are keeping you from growing your business
How to learn essential entrepreneurial skills from your existing job
How to come up with a sustainable, profitable business idea
How to network with a new, more effective perspective
How to plan and execute your business plan and master the iterative process
All about the advantages of the Minimum Viable Product (MVP)
5 Mindshifts to give your business the best chance to succeed
How to create a kingdom of content that puts you in front of potential customers
Why Learn With Dana Robinson?
Dana is a serial entrepreneur and pioneer of trademark, licensing, and copyright law in tech with an MA, JD, cum laude and FINRA Series 79 license. He is also adjunct professor of law at the prestigious University of San Diego School of Law.
Who Is This Course For?
Employees wanting to make the transition to entrepreneur
Anyone with a business idea that they want to develop
Entrepreneurs who want to improve their skills
Anyone with a small business who wants to scale and network like a pro
Anyone wanting to start a professional career in the world of entrepreneurship
Digital nomads looking for work that they can do from anywhere in the world
All levels of experience
Requirements
Access to Internet
Computer / Laptop / Mobile Device
What Is Included?
Immediate unlimited access to course materials

30-day money-back guarantee

Exercises and quizzes to help you put theory into practice

English Closed Captions

Suitable for mobile or desktop

A badge to showcase your expertise on your profile page upon completion
---