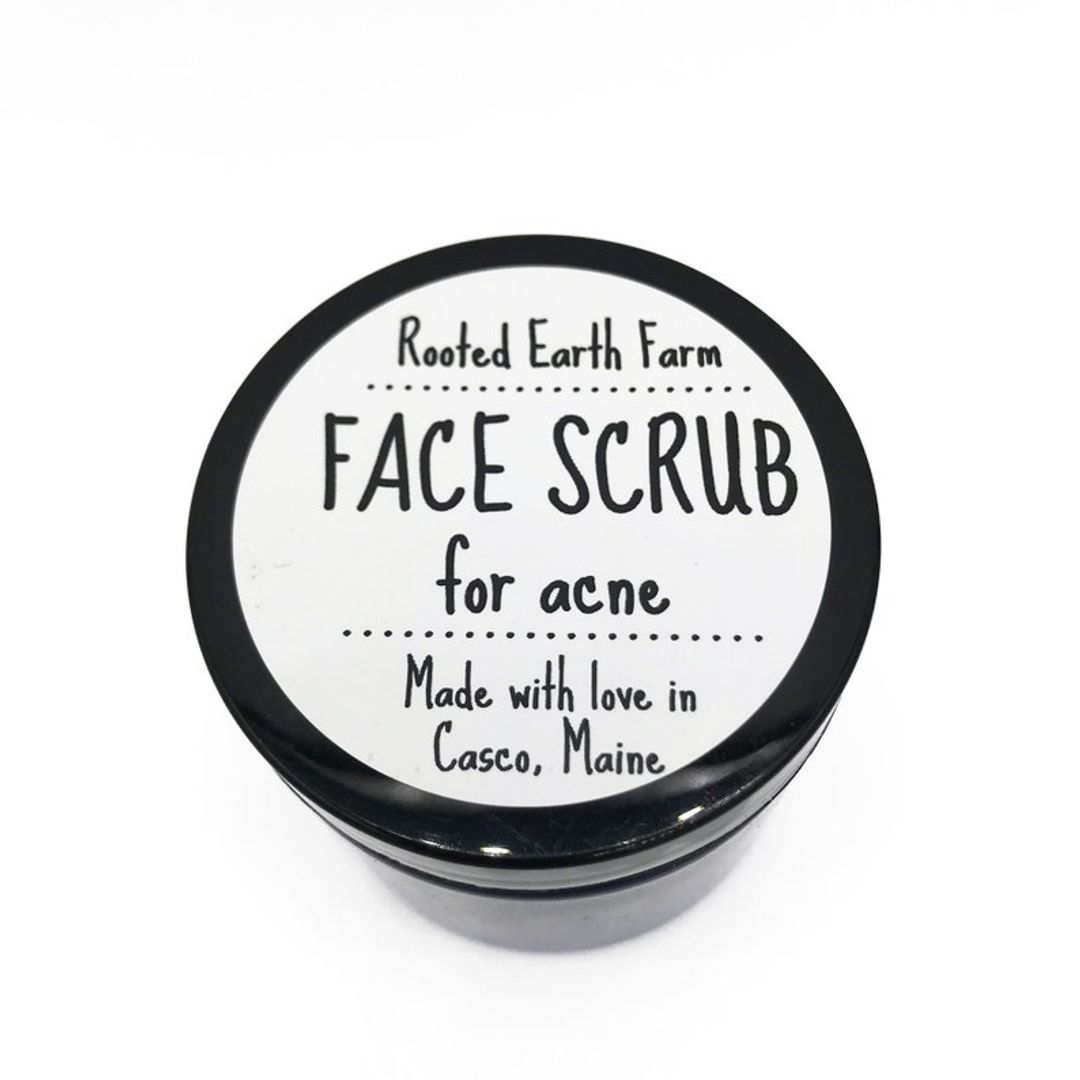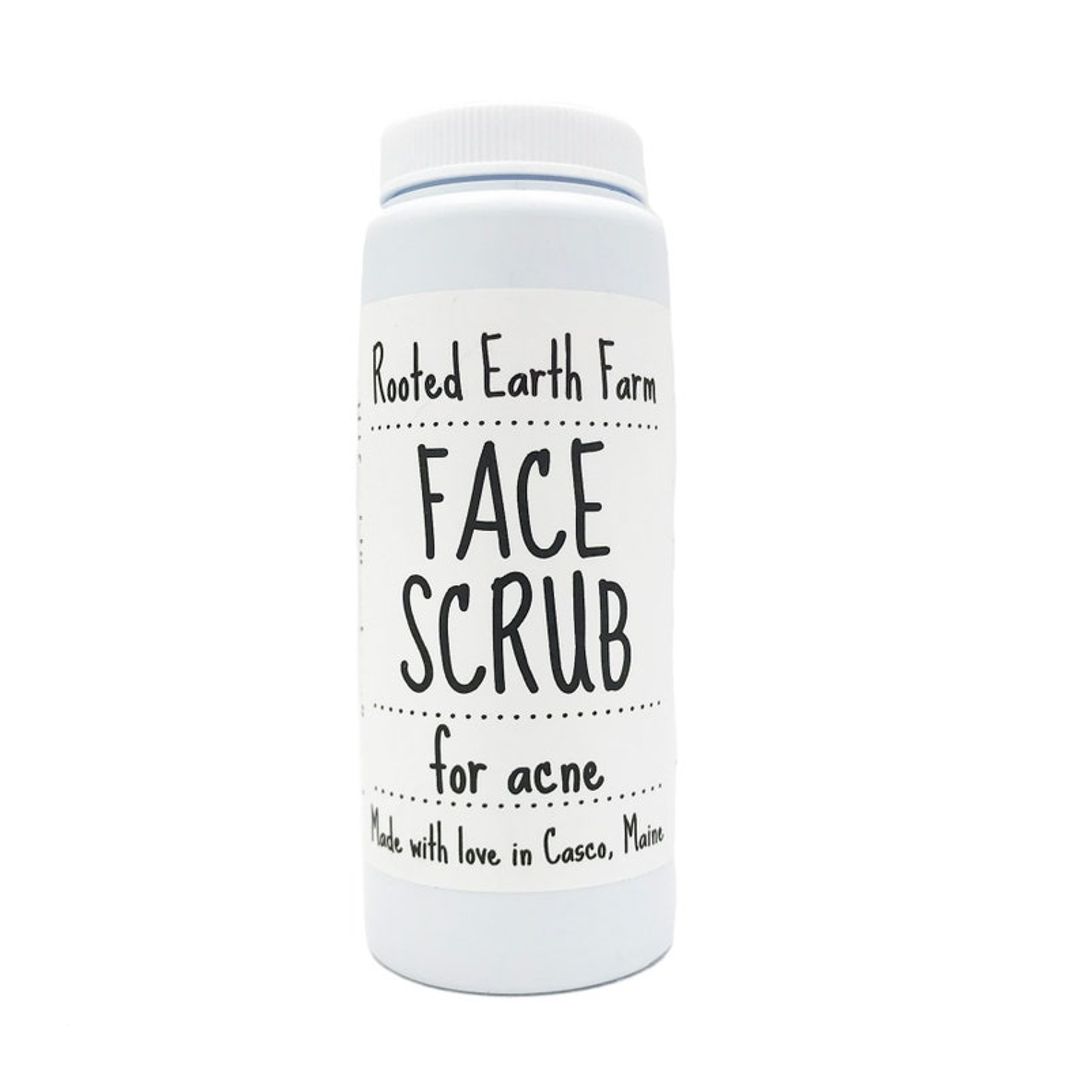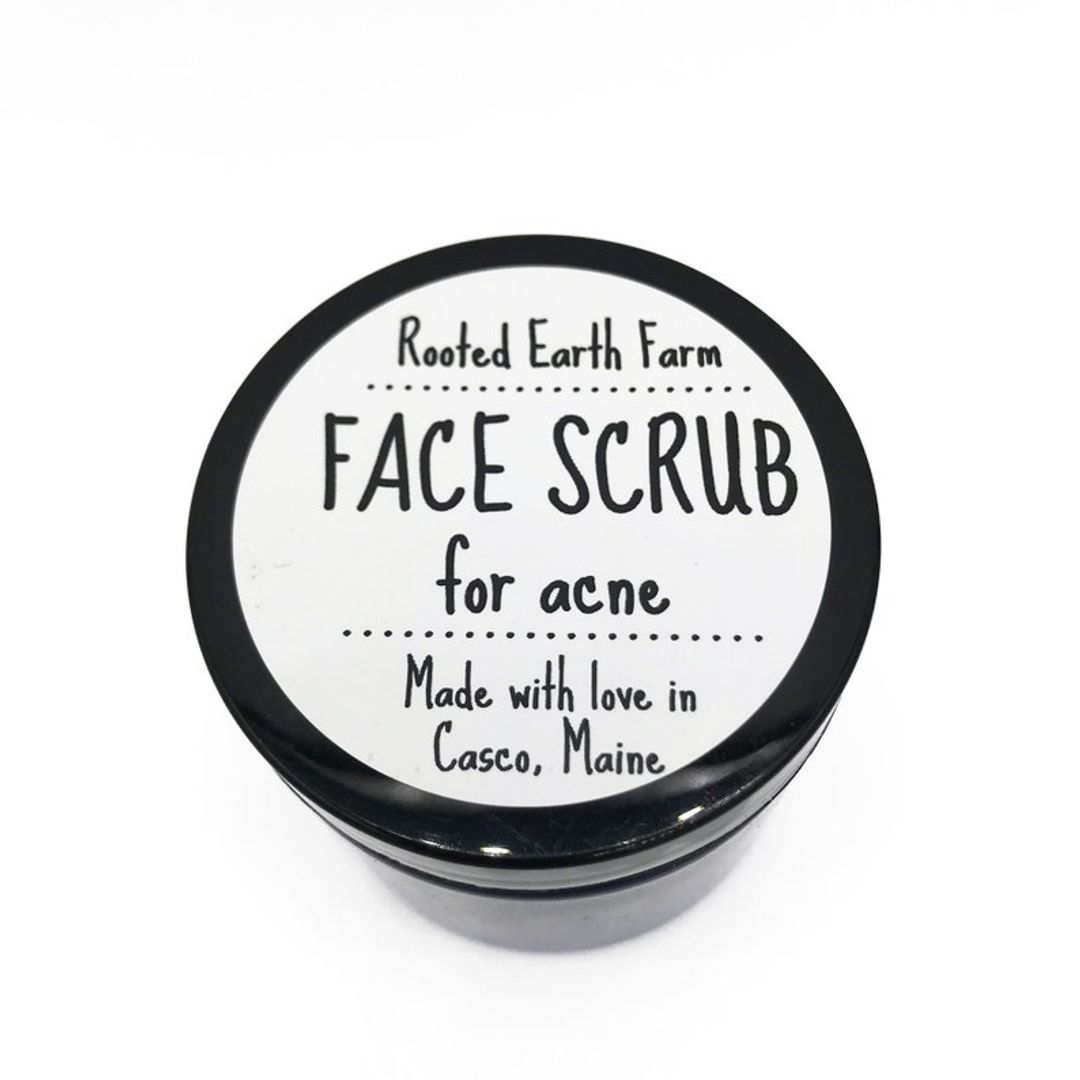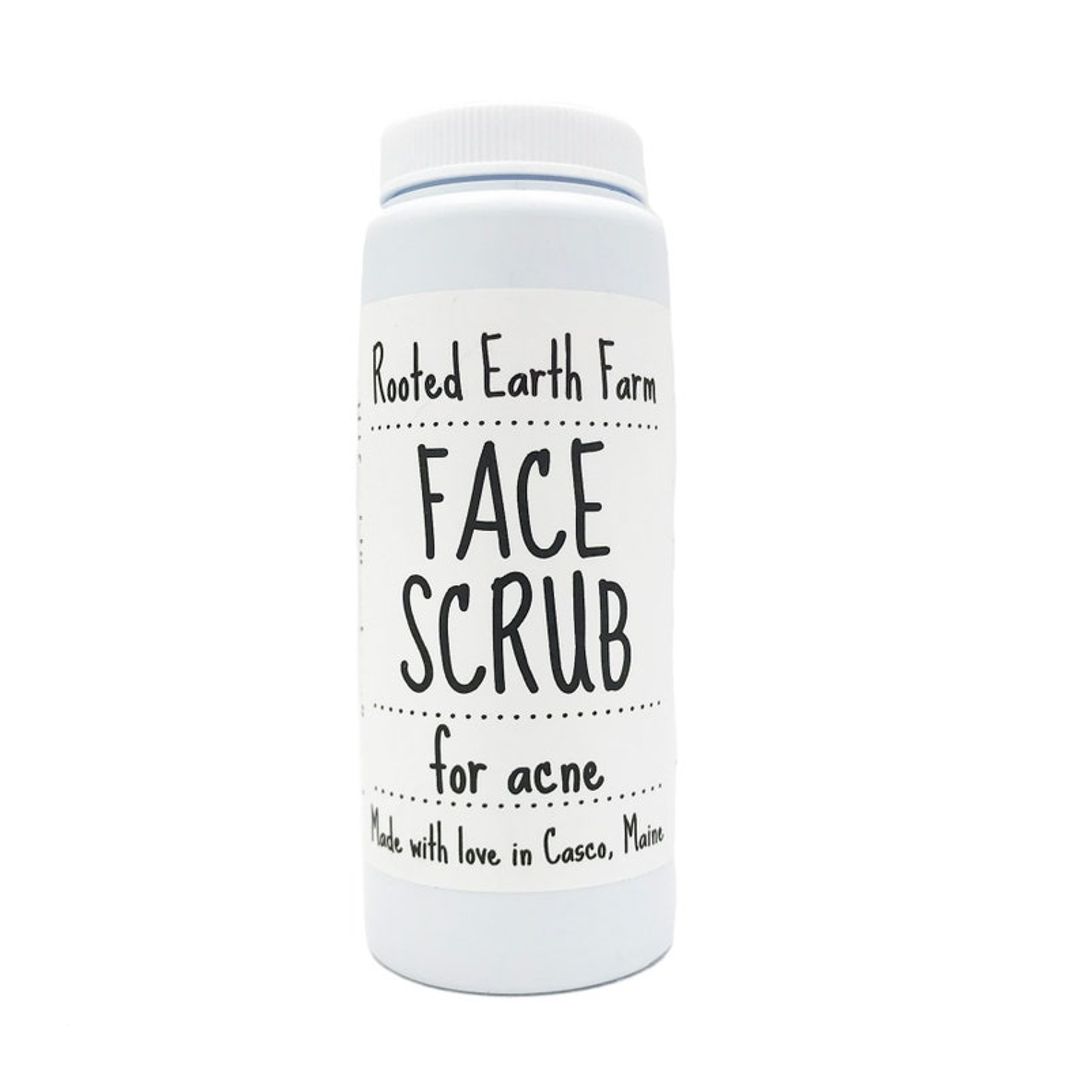 ---
---
This Acne Relief Face Scrub will quickly become the best part of your skin care routine. It is gentle enough that you can use it every day. It exfoliates your skin and fights acne with the essential oils. The lavender flower powder is very soothing to sensitive skin.
• Fights and prevents acne.
• Leaves your skin feeling soft and clean.
• These containers last a LONG time - most people find the 6 oz containers lasts 6-12 months.
• Works on any type of acne, including cystic acne.
• Smells great – an all-natural herbal scent.
• My special blend of therapeutic essential oils that reduce pimples and speed healing.
• Available in a beautiful 2 or 4 oz cobalt blue plastic jar or a 6 oz plastic powder shaker.
• To Use: Wet face, scrub a tiny amount onto your skin & rinse thoroughly.
• All natural, vegan and cruelty free – we never test on animals!
• Always free of GMOs, parabens, sulfates, palm oil, phthalates, and harmful chemicals.
• Gift wrapping available - just add it when you check out.
Made with pure essential oils, baking soda, and lavender flower powder.
---