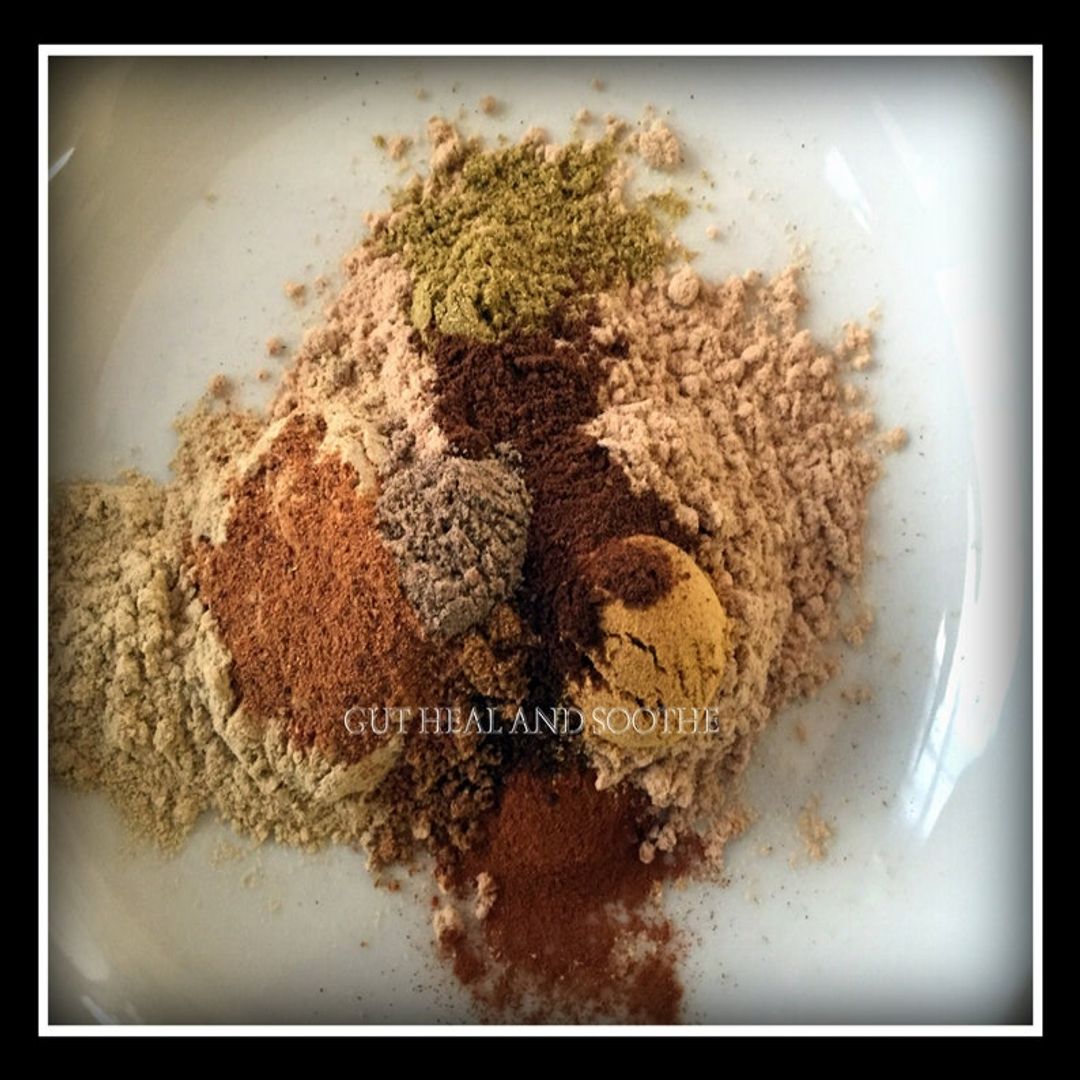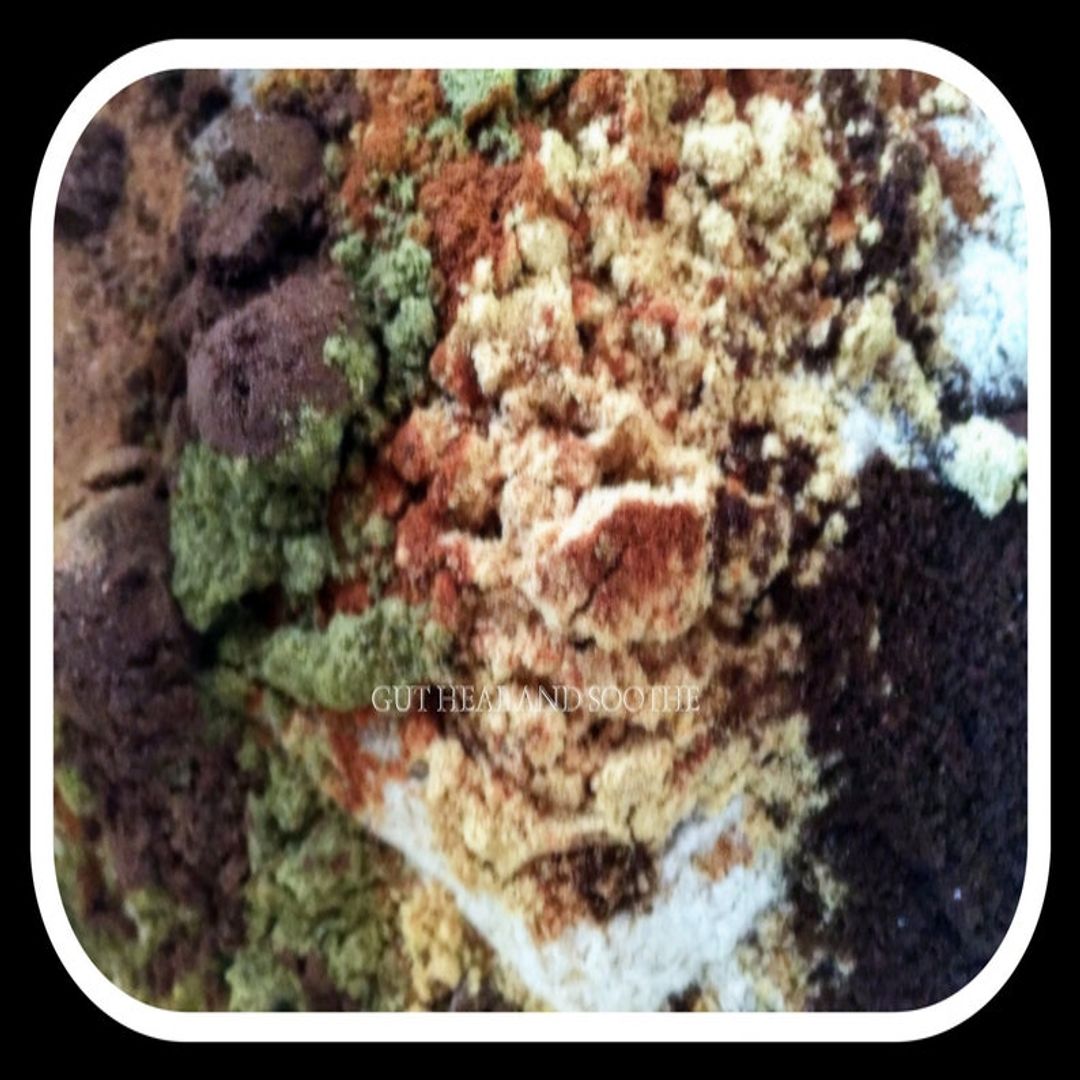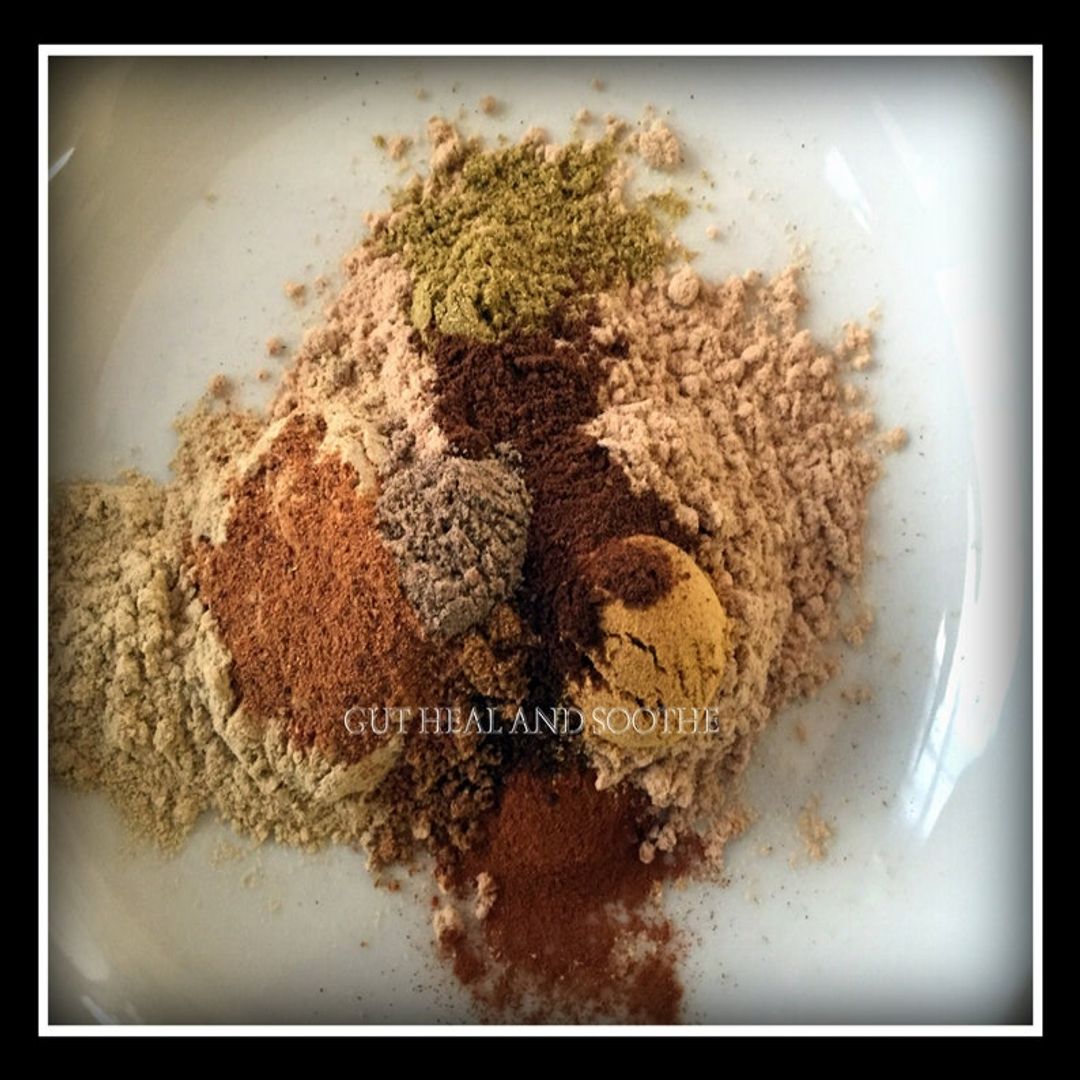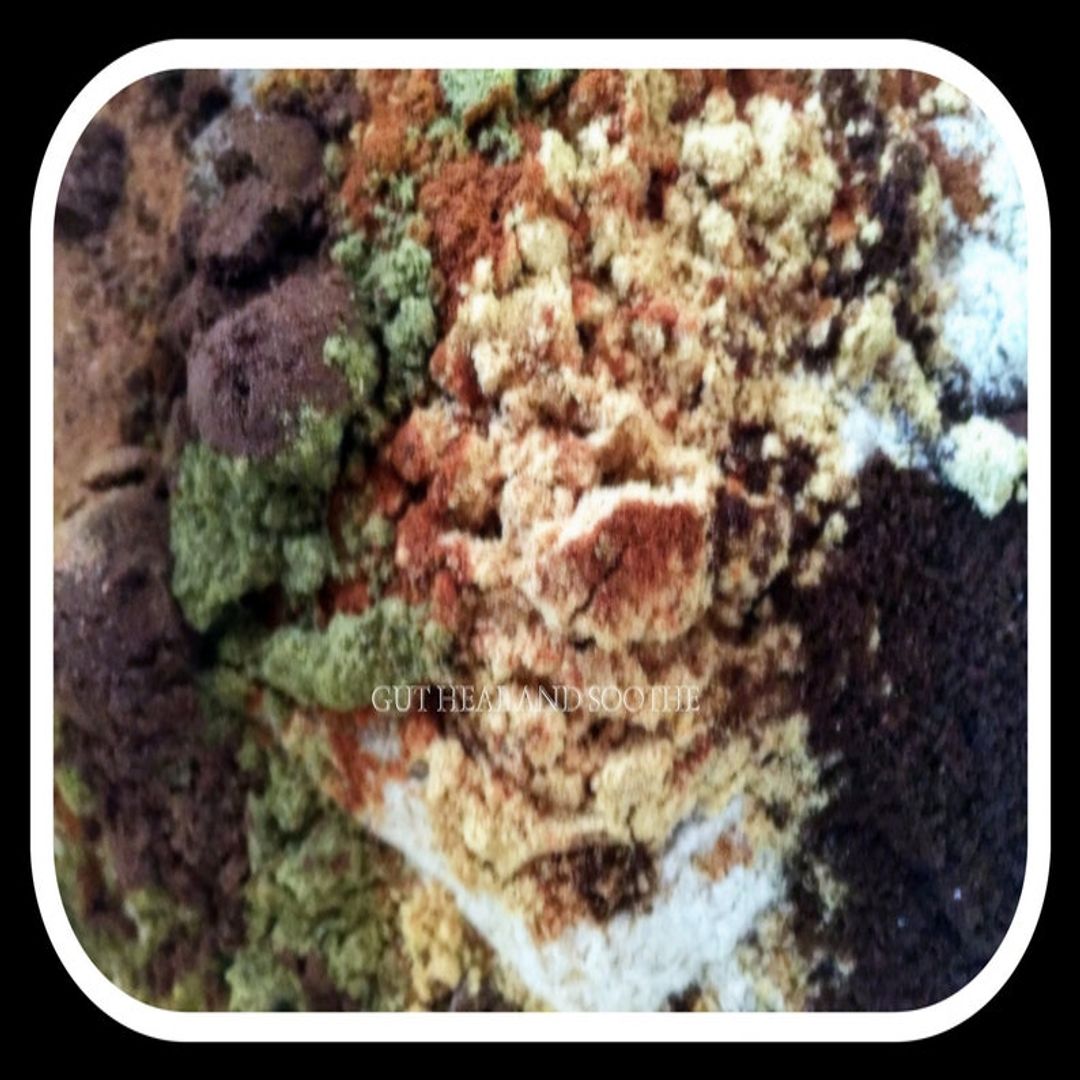 ---
---
Gut Heal & Soothe Herbal Powder is created to support many different digestive issues. You will find my herbal powders to be quite tasty, even with bitter or unpalatable herbs included. But it is very flavorful, and often a bit spicy for very young children. You can mix with food, such as applesauce, nut butters, a local, unfiltered honey, make a gruel, etc. Try to take away from supplements or any medications you may be taking. Four ounces is enough to take 1 tablespoon a day for one month. You may feel better taking up to 3 tablespoons a day, and I suggest that people do try that dose. As always, start low and slow, ie; taking a smaller dose once a day, and then working your way up to a larger dose.

Gut Heal & Soothe Herbal Powder is also available as a customized formula, but you must currently be a client with me to take advantage of this option.
This product should be taken with 8-16 ounces of liquid, whether that is part of your gruel, or simply a glass of water or herbal tea. Also take any meds at least 1 hour before consuming this product, or 2-3 hours afterward, as the mucilage may slow the absorption.
---