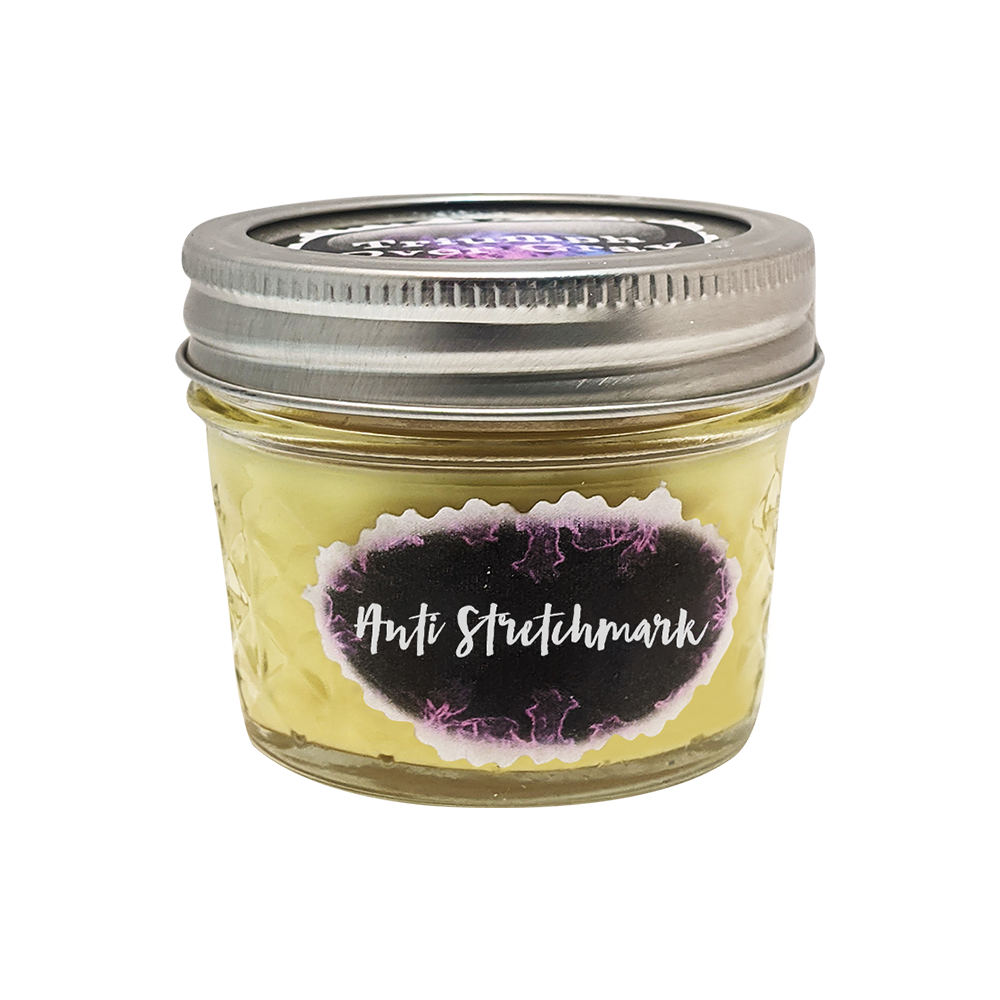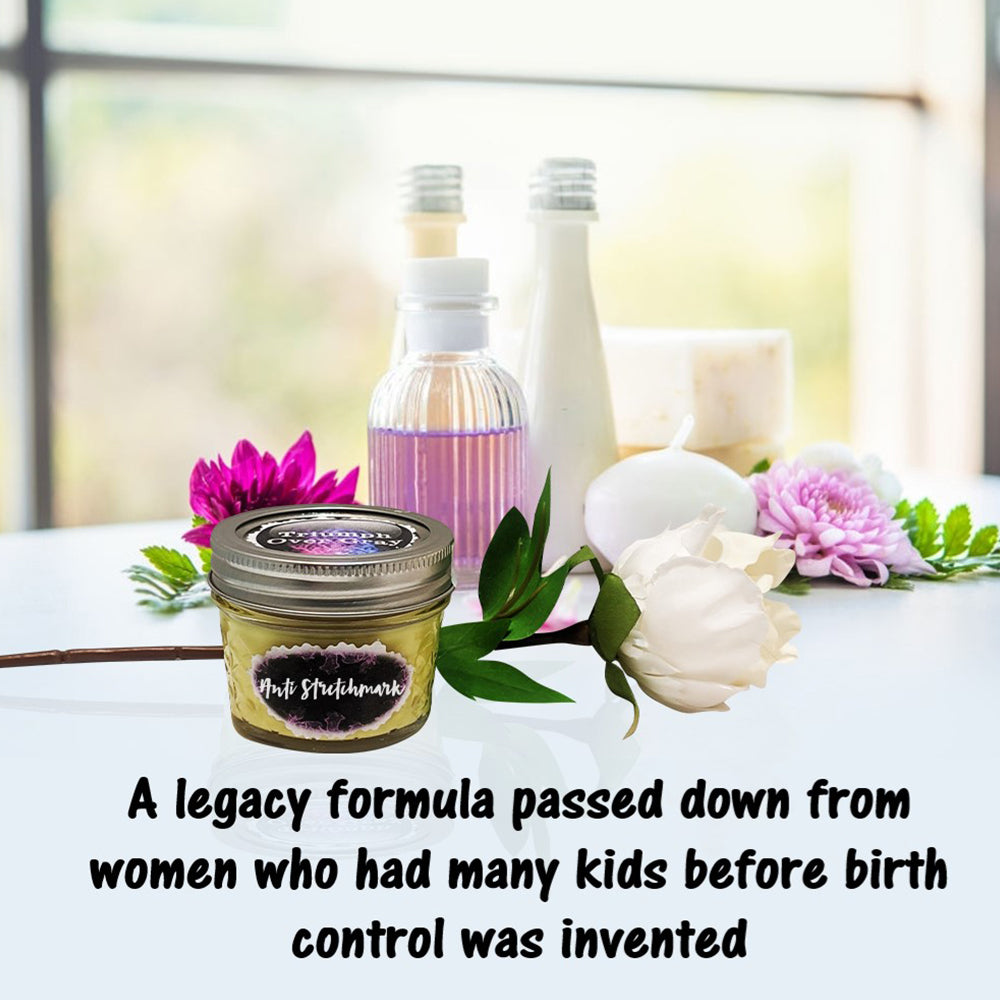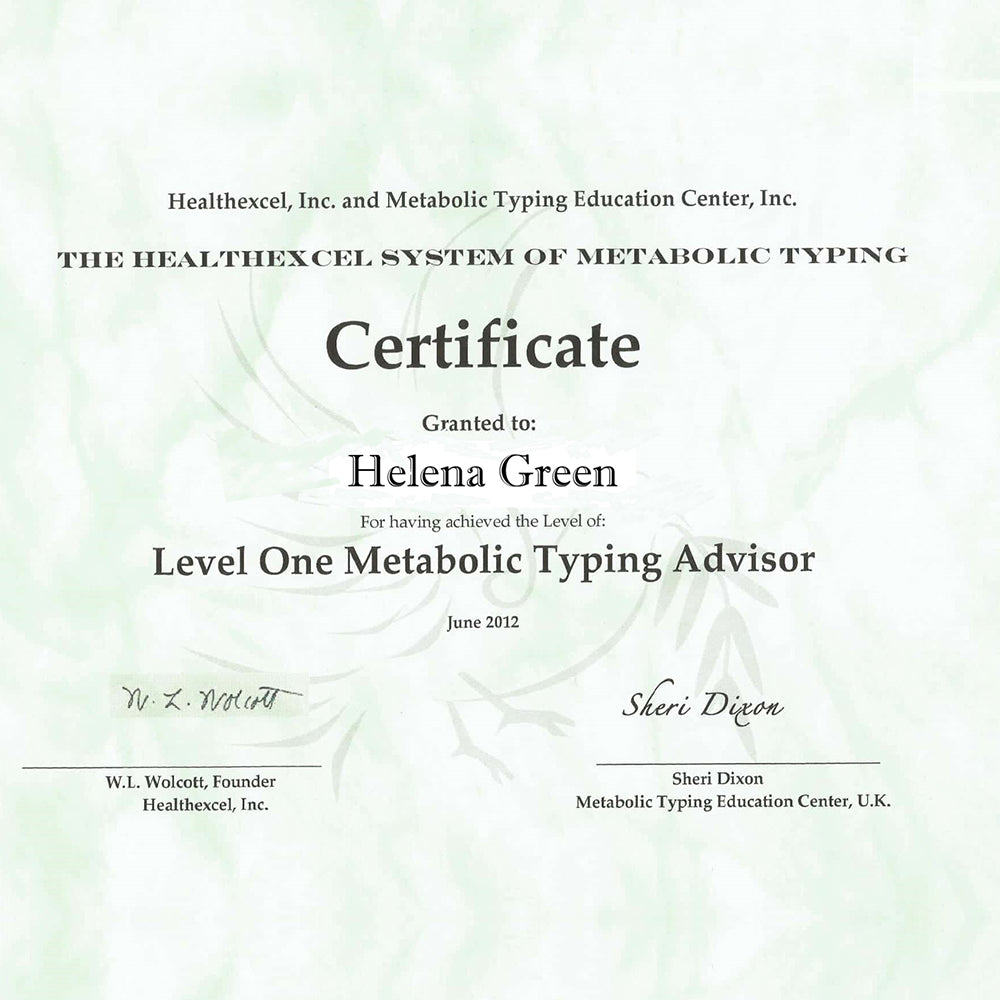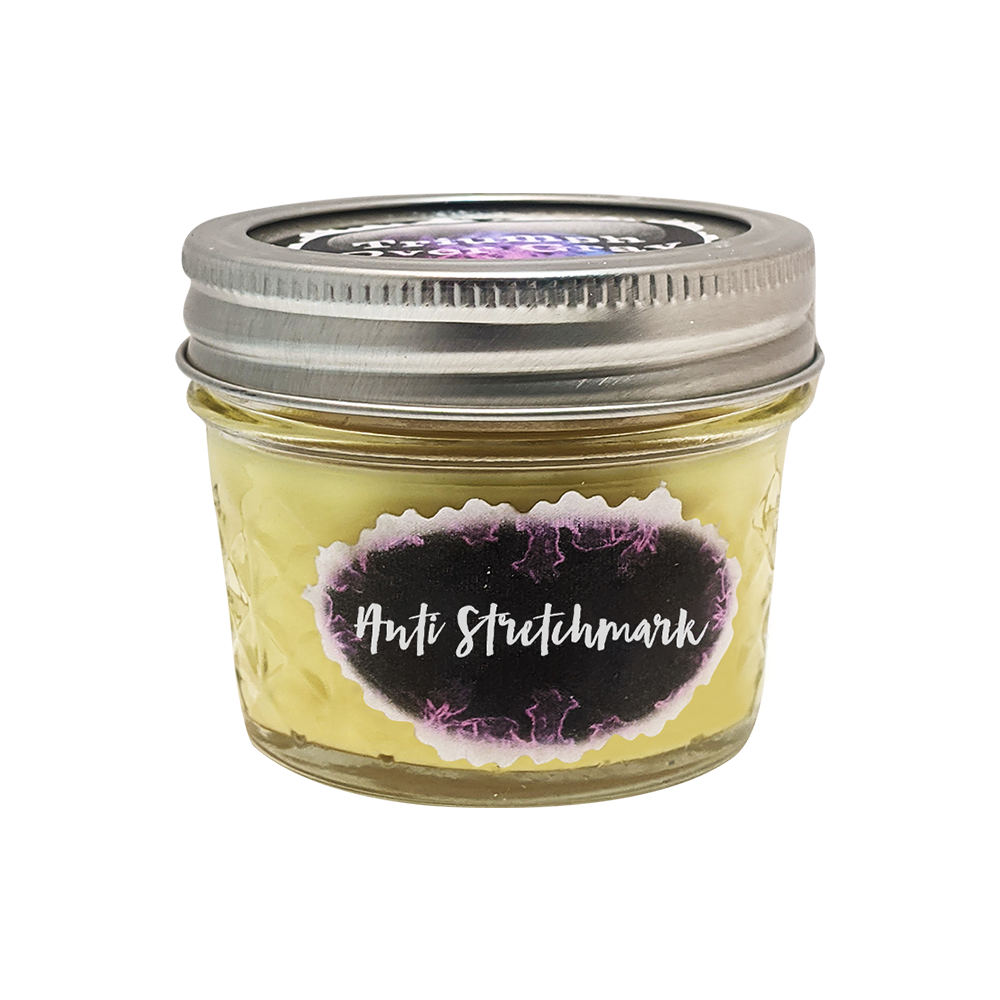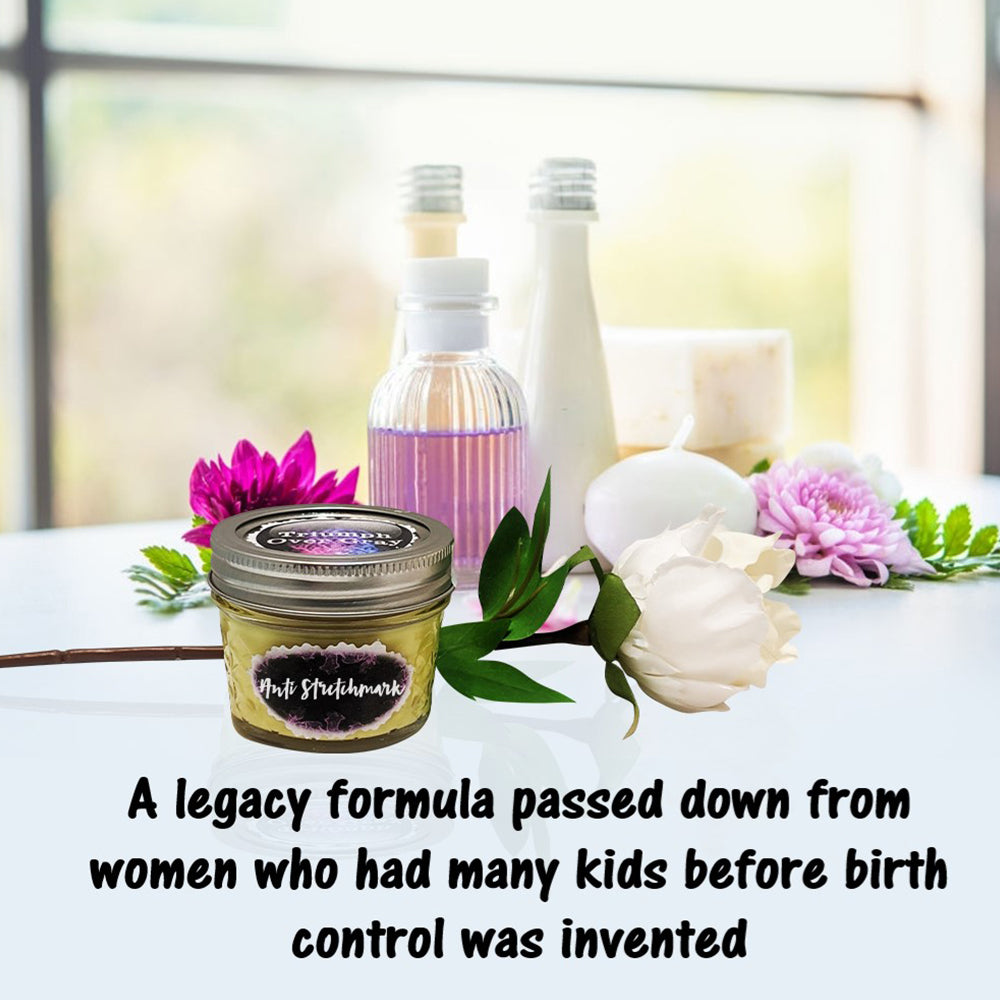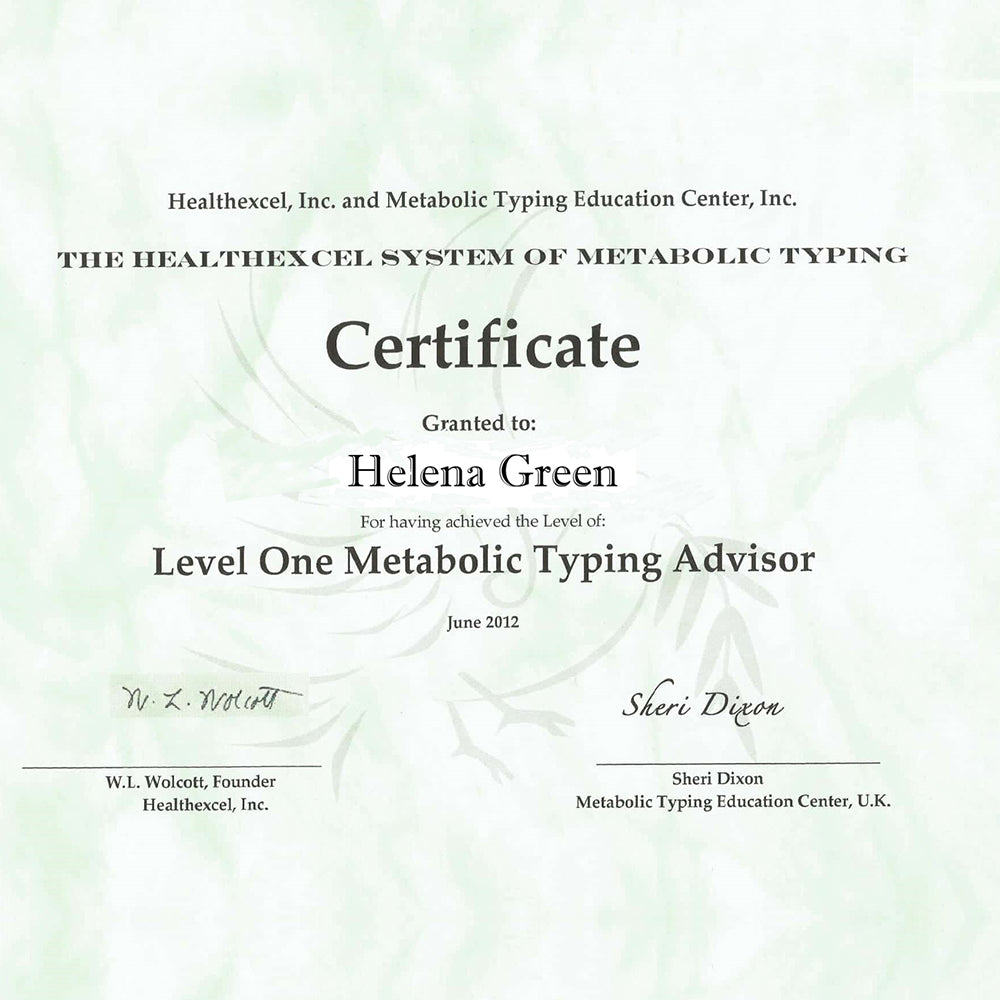 ---
---
4 oz, Jar. Handmade, using a legacy formula passed down from women who had many kids before birth control was invented.
In fact, I have 5 kids – and no stretchmarks.
This formula works really well. Simply rub it into the problem areas 2 times a day for about a week. After that, if the problem has not been resolved, take a week break, then repeat.

INGREDIENTS: Virgin Coconut oil*, fresh squeezed lemon juice*, Freshly squeezed turmeric juice, EO*s: Frankincense, Lemon, Grapefruit, Orange, Turmeric, Lemongrass
*organic
As with any remedy, you know the drill: if irritation occurs, stop. Allergies are real.

Also: use sparingly. A little bit of this cream goes a long way. More does not mean better in this case: you will be simply wasting it, and overuse can even decrease the effectiveness.
---